extreme terror!!!!!
From one K5 owner to another this is one SEXY machine! congrats sir!
from the top ...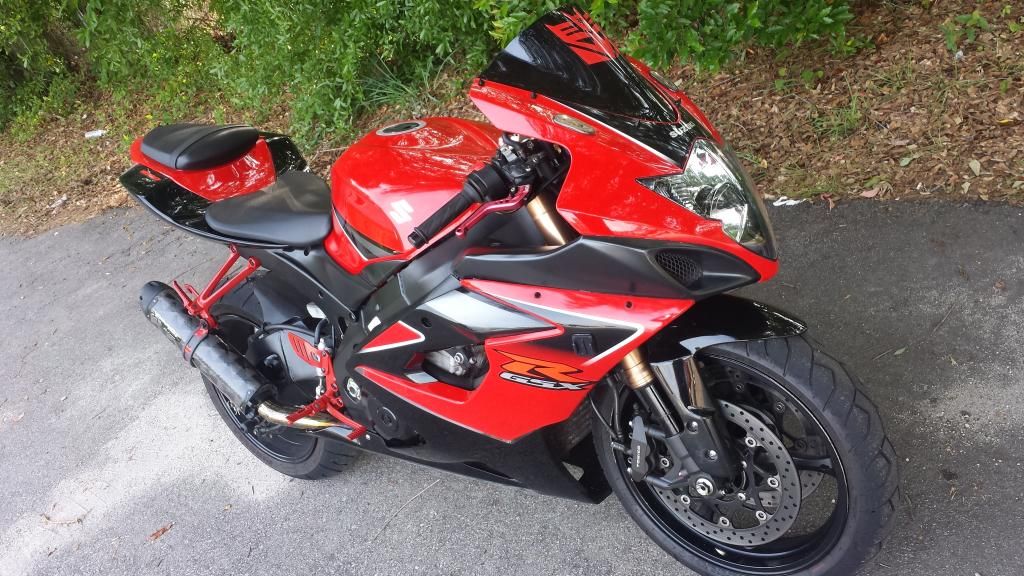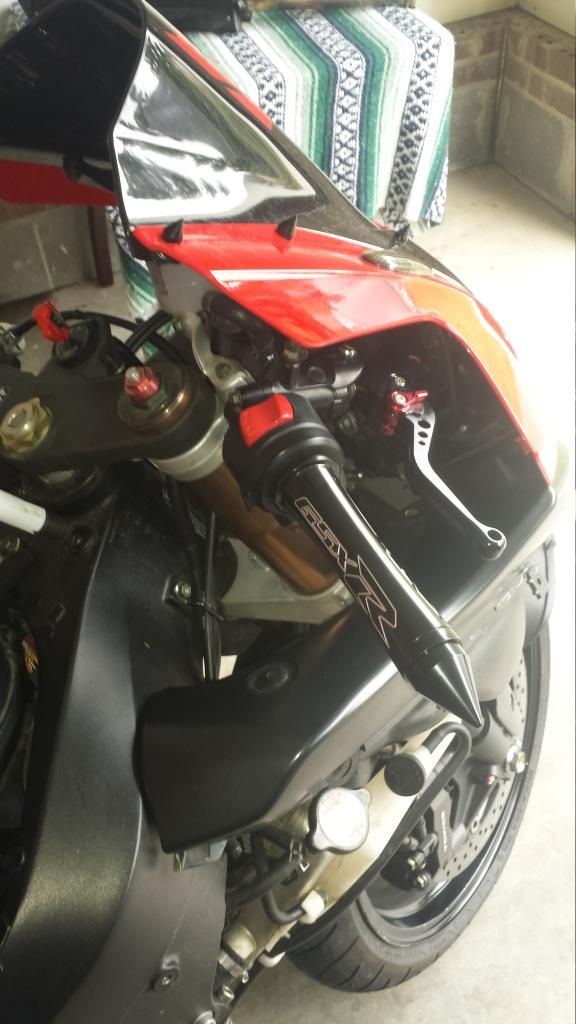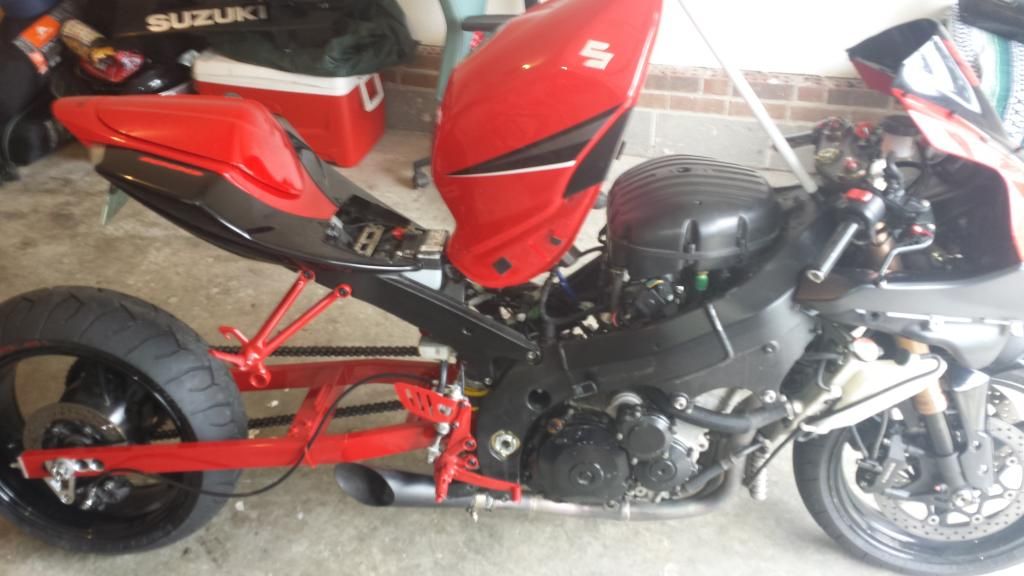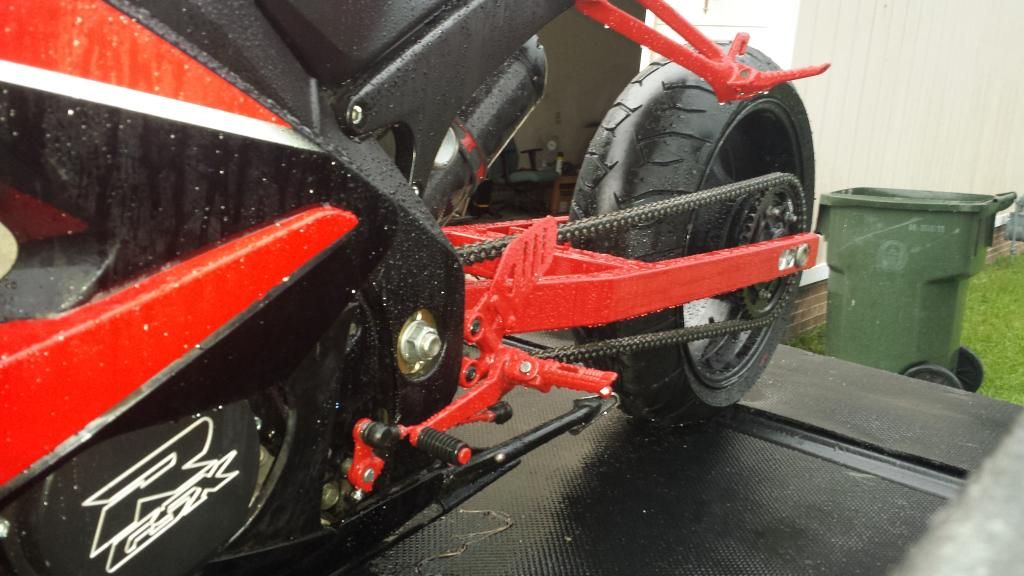 and hows shes sittin now
i may lower her a little more but when i sit on her my 220lb @$$ leaves the oil pan about 3 inches from the ground
well here goes ... K6 GsxR 1K
bought the bike with zero mods and plenty of issues and EVERY bolt stripped.
ive been doing mostly everthing myself in my garage and she has become such a learning experience. im really trying to build her for turbo this winter to become the 14 killer at the strip.
thx to everyone here for the help along the way ... special thx to swamp for dealing with my 26,000 text questions
i know most of yall dont like the long and low but the only track here is a 1/4 mile. plus shes miiiiiiine and im a firm believer in to each his own
New fork seals (under warranty lol)
new Pirelli Diablo tires with 190 rear
Rc's performance head gasket
Speedo healer
Ugk plugs
new valve cover (and every other) gasket
new oem cam chain, guiders and ape cct
new 530 black drive chain
Black vortex sprocket to stay -1/+2
chromoly 14"over powdercoated swingarm
evil swingarms rear brake bracket
black steel braided brake line
Red powdercoated rear sets, pass foot pegs, exhaust hanger and swingarm
Slightly lowered front and back with adjustable links (will prob go a little lower)
Black shorty levers
gsxr engraved hand grips and stator cover
solo seat cowl
Black wind screen
Megaphone exhaust
black spike kit for fairings and windscreen
hot bodies smoked led blinker mirror block offs
red led day lights and a low beam hid
i know im missing things but ill edit them in.