» Welcome to GSXR.com - Suzuki GSXR Forum - Driven by enthusiasts

Welcome to GSXR.com - a forum dedicated to the Suzuki GSX-R motorcycles, including the GSX-R600, GSX-R750, and GSX-R1000. We have many features on this website to make your experience here more enjoyable. The first step would be to REGISTER for free so you can take advantage of all the features we have to offer.


» 2013 bike of the year winner! 3-nation!!!
Jan 17, 2014 - 12:31 PM - by SRAD600
2013 Bike of the YEAR winner is 3-NATION CONGRATS SIR!!!
Anastasia is a SEXY name for a SEXY machine and bikes all around the country envy the life she lives.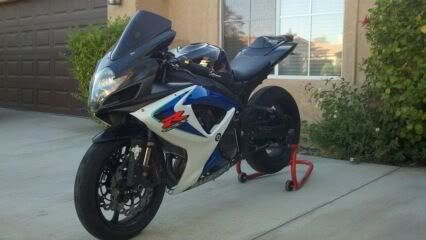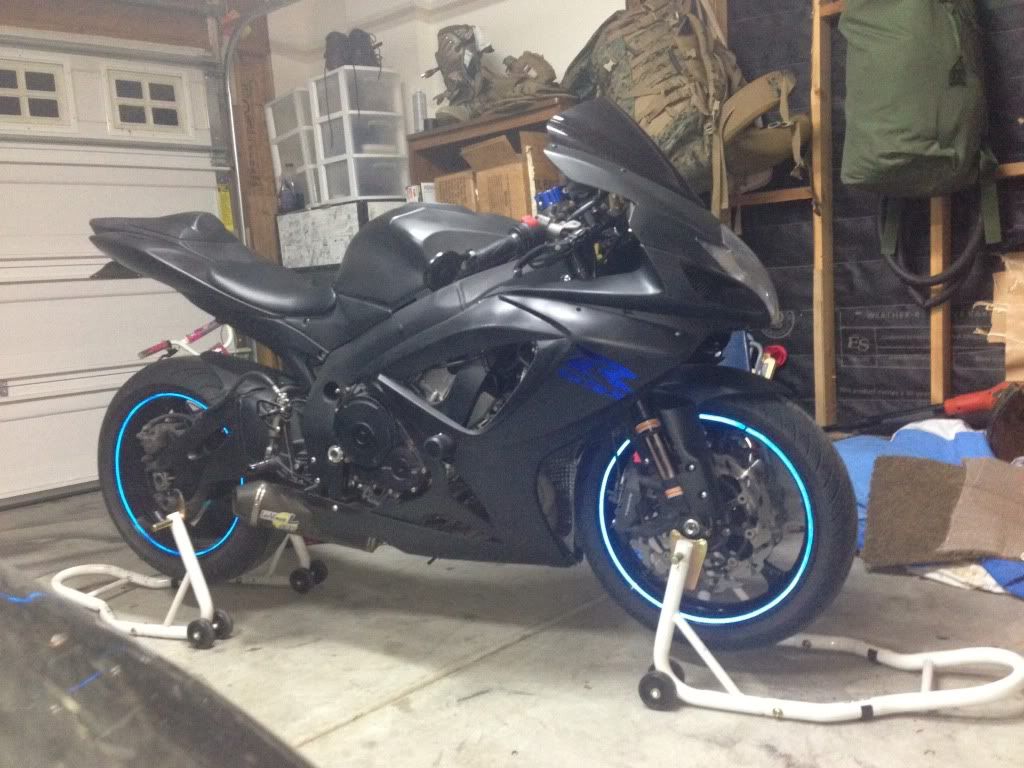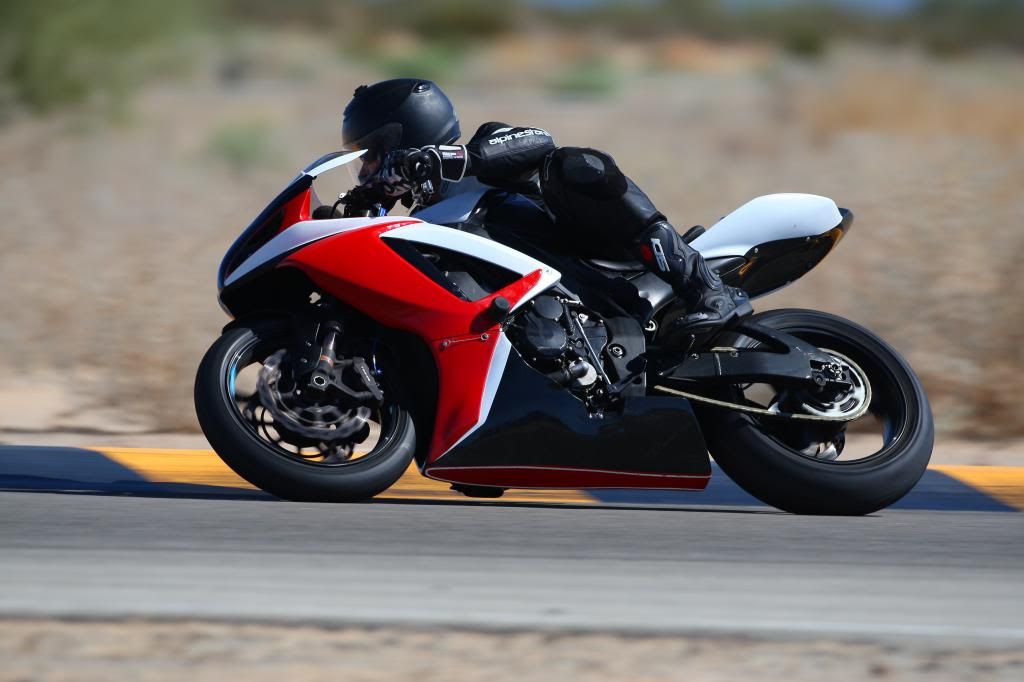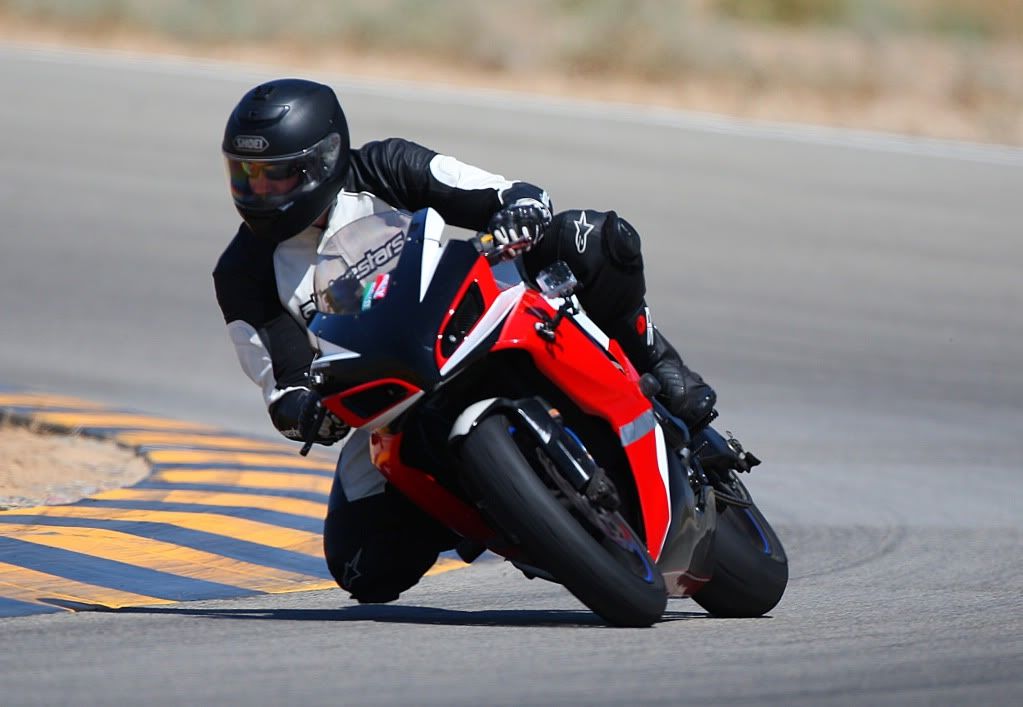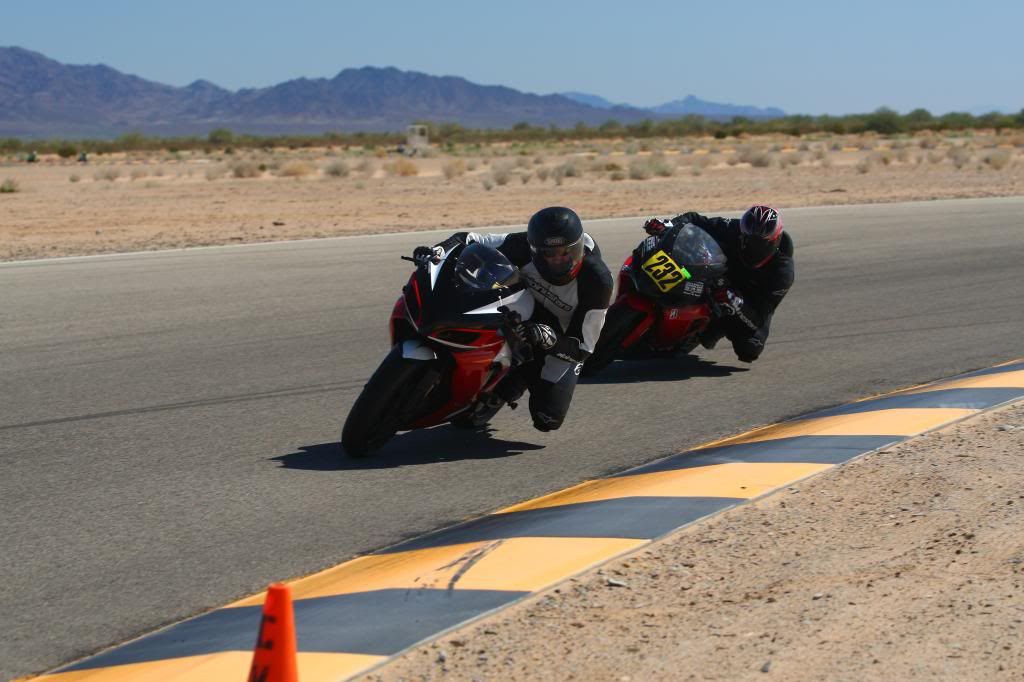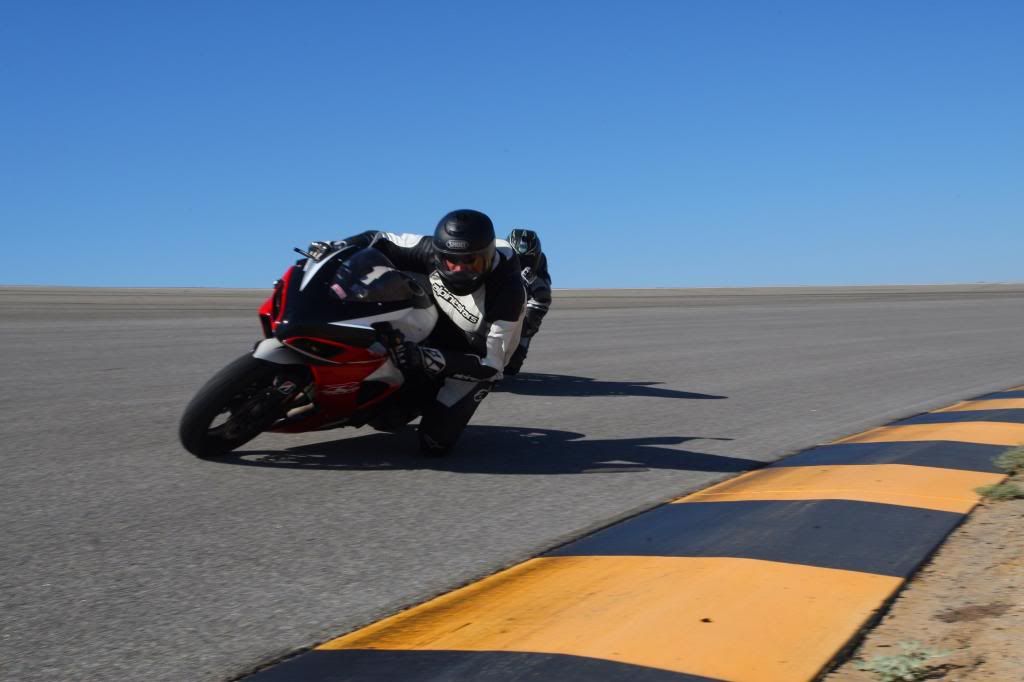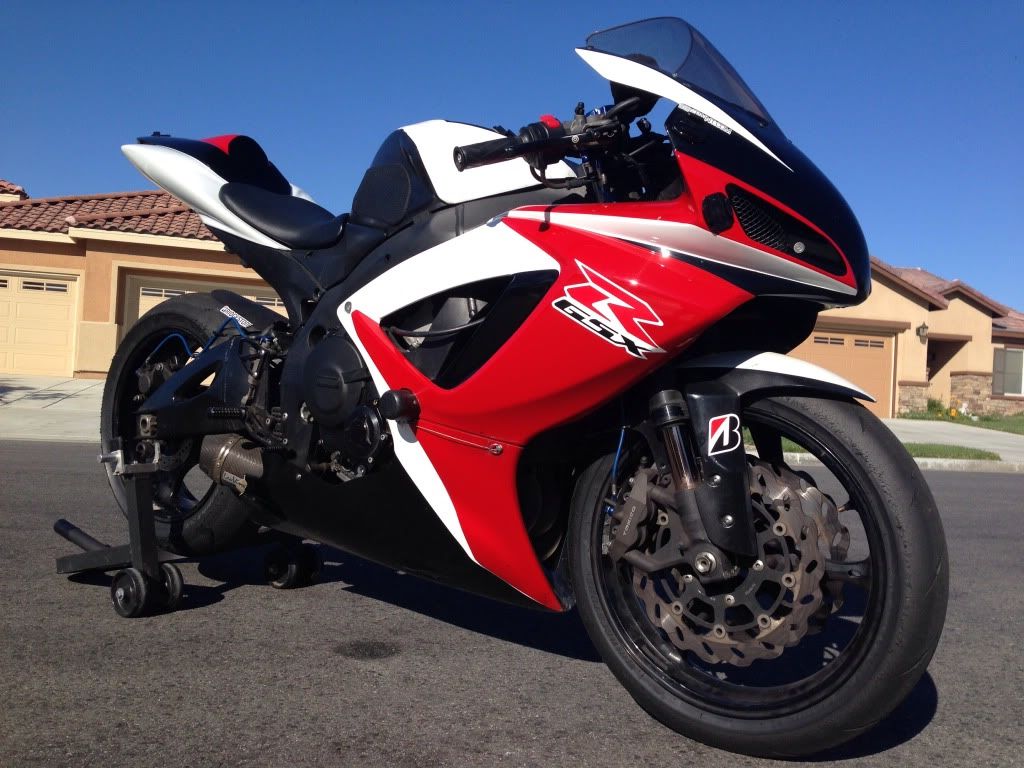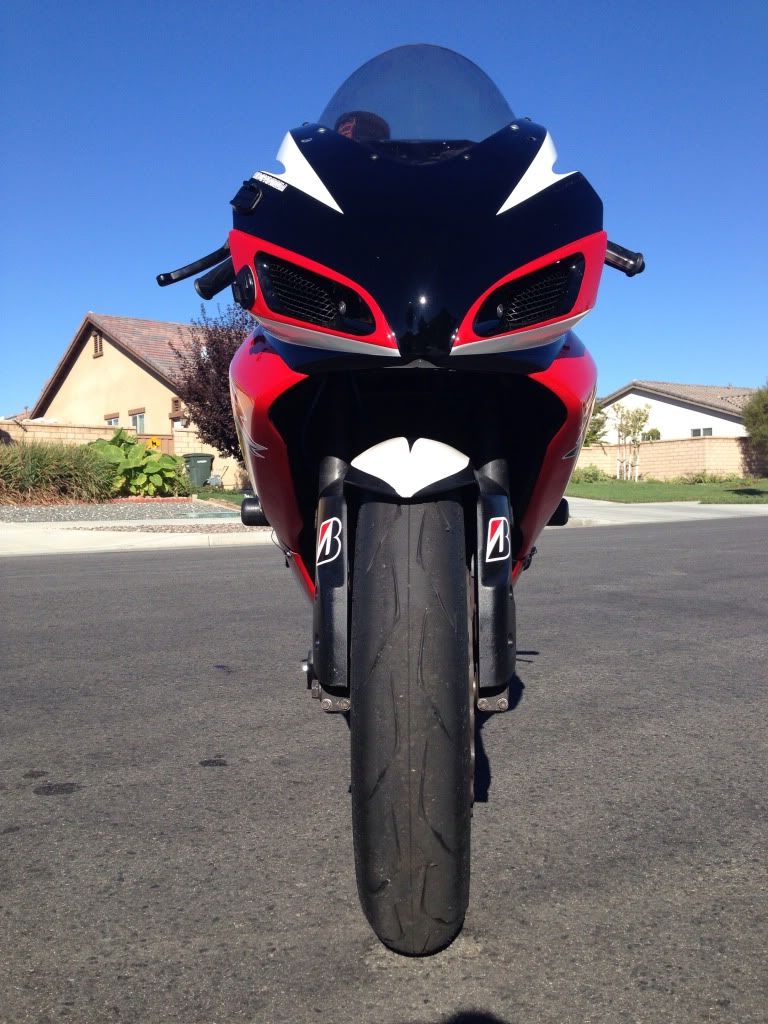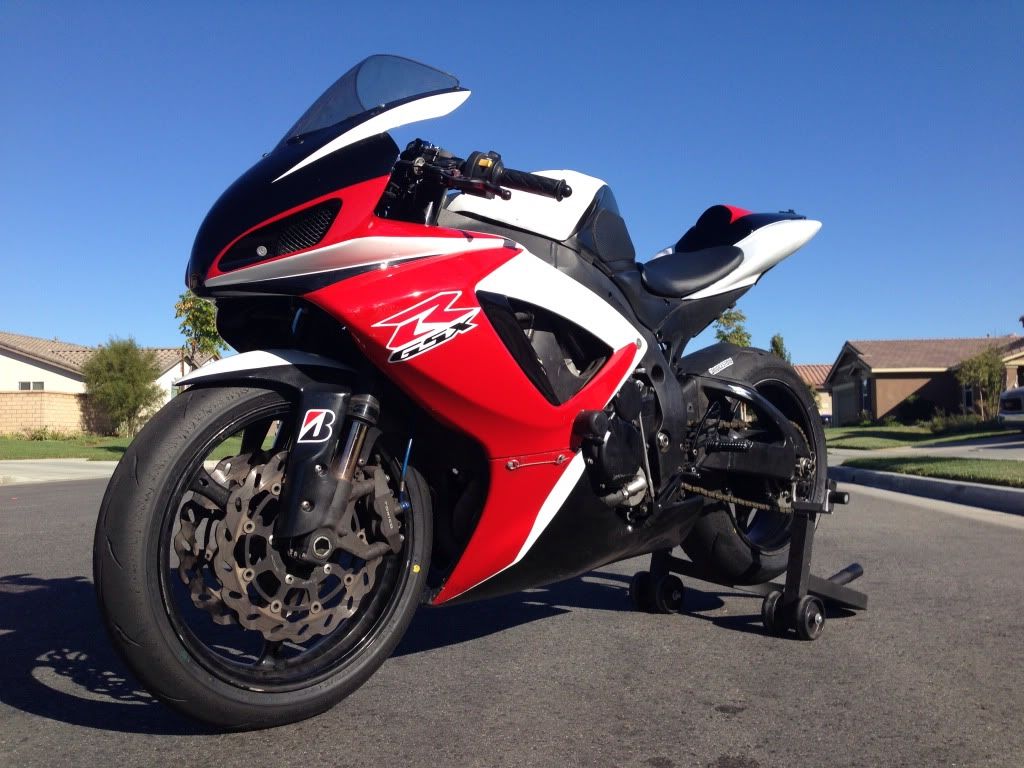 This is Anastasia
3-Nation
Year
: 2006
Model
: GSX-R
Eng size
: 7fidy
Pipe
: full system leo vince
Seat
: on there
Wheels
: yup 2 of them
Accessories/other mods:

Brembo master cylinder
GPR stabilizer
EDR clutch and stator case guards
Flashed ECU
R6 throttle tube
Vortex rear-sets
Front forks built by Randy at in house suspension in SoCal
Galfer super bike wave rotors
-1 +2 520 conversion
All bolts drilled and safety wired by ME
Steel braid brake lines
And the story:

Bought this bike last year. She's my daily rider and new track ho. Early this year my chain broke and ruined my engine crank case. Rather than a complete tear down, I swapped for a built engine from a shop up in OR.
I abuse the shit out of this bike. Over 1000 miles a week commuting, twisty sessions and track days on the weekends.
All maintenance is done by ME. I've replaced multiple chains, tires, removed the power commander for the new flashed ecu. Replaced the oil pan. Swapped the engine. Went through 2 stva's before fixing the c28 code with a 3rd one. Painted the fairings multiple times. Just installed the new track plastics and I cut them for sliders myself.
The new motor has about 15,000 miles on it. And the chassis has over 65,000 miles. This bike is not a show bike. It stays filthy but the important parts are mechanically sound. I run at least a full tank of gas through her per day. I ride this bike how it was meant to be ridden. The only mod in her future is maybe some upgraded suspension. All of my $ is going towards track days, tires and maintenance from now on. These bikes are amazing stock. So the little bit of extras I have only help. My focus now is on rider mods not go faster parts. She's a dedicated track slut now.
I have spent thousands of $ on this ho and countless hours turning wrenches, changing tires, oil, filters, chains and other bits. All of that is worth it to drag knee at 120 mph on a track for a few seconds. The feeling is better than sex and it makes me remember that I'm alive.
thanks for looking!
50 Replies | 1,100 Views
» Jan 2014 BOTM WINNER GLAMIS313!!!!
Feb 10, 2014 - 3:03 PM - by SRAD600
THIS BIKE IS A LOOKER! Congrats sir!


Glamis313
Here is my 2011 GSXR 1000
Mods:
1.Two Bro's slip on exhaust.
2.Two Bro's juice box.
3.K&N Hi-Flow filter.
4.Vortex Rear sets.
5.Yoshimura case savers.
6.Yoshimura engine plug kit.
7.Yoshimura oil plug
8.Yoshimura steering stem nut.
9.JPR Shorty levers.
10.Suzuki carbon fiber speedo cover
11.Suzuki carbon fiber accents
12.UK Suzuki Carbon fiber tank pad
13.Handle bar mirrors
14.Hotbodies flush mount blinkers
15.DMC license plate relocater kit
16.Black passenger foot pegs
17.Puig dark smoke windshield.
18.Blue anodized Pro Bolt windshield bolts
19.Blue anodized Pro Bolt gas cap bolts
20.SuperSprox anodized blue rear sprocket
21.Brand New D.I.D. Gold series X-Ring chain
22.Steel braided brake lines-Front charcoal gray-Rear Blue
23.Driven anodized black sprocket nuts
19 Replies | 474 Views
» Stats
Members: 68,655
Threads: 95,829
Posts: 1,250,232
Top Poster: Lyte- (1,000,000,050)

Welcome to our newest member, namdo3927
» Motorcycle.com Latest News
Motorcycle Theft Prevention
On average, someone in the U.S. becomes a victim of a motorcycle thief every 11.26 minutes.
2013 Suzuki SFV650 Review
After a short hiatus, the Suzuki Gladius returns for 2013 with a new name - the SFV650. The unfaired, mid-displacement standard is mechanically identical to its predecessor, though it comes in a more color scheme and a higher price tag.
New 2014 Yamaha FZ-09, YZ450F & YZ250F
Introducing the 2014 Yamaha FZ-09 - an $8000 naked sporty bike with impressive specs and an alluring price. Also new from Yamaha is the 2014 YZ450F and YZ250F.
What to Wear When You Ride - and Why
Just because you are free to ride your motorcycle or scooter in the U.S. with hardly enough clothing for a beach party does not mean it's a good idea.
2013 KTM 690 Duke Review - Video
KTM's 690 Duke has reshaped what we thought possible from a single-cylinder streetbike. It boasts ultra-sharp responses, a surprisingly powerful engine, and a personality that's anything but dull.
» Online Users: 241
20 members and 221 guests
1detroitryder, acere, big sutt, cae82,

chicken_strippin

, clp23, Clutchcargo, cody0789, CSheehan,

Insidian

, johnsgottattoos13, Lino GSX-R, obi430, pswamp605, rowdydog, sallen, stivovo, Swerveblox, urbacamosti, WrathMXer
Most users ever online was 4,177, 12-21-2012 at 03:54 PM.