Squid
Join Date: Jul 2010
Posts: 7
Trying to turbo a 06 gsxr 600
---
Is there a list out there of parts that i need for this kind of project i know that you need the turbo,intake,turbo exhaust manifold what else do i need.
Novice
Join Date: Apr 2009
Posts: 38
Maybe you should spend some time searching thro older threads to see how others have done it, and check out the slowboy racing kit to see what it includes.
there is no commitment in trying....
---
99 GSXR600, JETTED, FULL YOSH, LOVING IT!

New Birth Day: 08/25/09
turbo(internal wastegate easier less consistant boost tho)
external wastegate
exhaust manifold
gaskets
oil feed line
oil return line
(heard people using scavenger pumps as well for oil)
boost controller
piping
intake manifold
air filter
TUNE (all of this work can go up in smoke)
A friend that can fabricate and knows how to turn a wrench
this should be enough to keep the mind and wallet busy for a while
good luck
http://www.slowboyracing.com/product...8&bestseller=Y
this is for the 750 but gives you an idea.. ive pieced turbo kits for cars together for CHEAP so you should be able to find everything i would say 1000-1500 im guessing... intake manifold and exhaust manifold are the only specific items you need, anything else you can piece together
---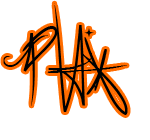 K7 750 Stunt Bike
PHX, AZ
iridewheelies.com
ArizonaMotorcycleSwap
---
Last edited by PHXgiXXer; 07-10-2010 at

03:59 PM

.
Squid
Join Date: Jul 2010
Posts: 7
What do i have to use for the FUEL side do i need a fmu,fuel pressure regulator.Im only runing 5psi no more then that