January 2017 Winner!!! RacerxxxGsxr1000
---
Congrats

Sent from my SM-N920P using Tapatalk
---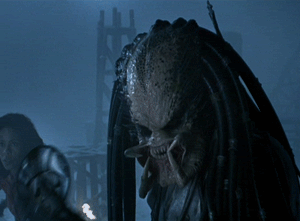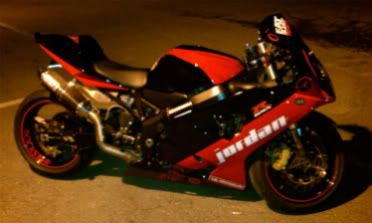 " Nobody built like u, u desighn urself "
February 2012 BOTM
http://www.gsxr.com/42-gsxr-news/91559-february-2012-bike-month-winner-predat-r.html
Mods so far, Gilles rearsets CF,Driven Grips,Driven barends,Aftermarket Rotors,PC3,Auctmart fairings,custom tank,rear cowl aftermarket,Driven sprockets,K+N filter,custom Yoshi TRC exhaust,1st to do it on an 04 every1else"borrow my swagg"
.
Congrats!
---
K5 600
DB windscreen
grips
shorties
bar ends/spools/sliders
undertail
polished frame
HIDs
LED kit
chopped D&D
K&N air filter
TRE
PC3
520 -1/+2
s/s lines
diablos
rim tape!
Thanks guys , I appreciate it. Thanks to you also Gixxer996 for getting this thread rolling, you have a very nice bike. I've done polishing and it's a lot of work and keeping it that way.
Thanks Slim and Pred. I'll do my best to keep it nice for a while anyways. You never know on the track.
---
.
.
.
.
.
.
"Crazy people don't know they're crazy, but I know I am, so I must not be crazy"
Congrats!

Sent from my VS986 using Tapatalk
Well deserved. Some love put into that bike.
Rider
Join Date: Jun 2016
Location: A Texan, living in Franklin, WI
Posts: 309
Like I PM'd you, I'm usually not a fan of aftermarket paint jobs. Not sure why, but I like the stock stuff.

But, when I saw the first glimpse of your paint scheme- I was sold!
The pain scheme you have SHOULD be a stock paint scheme!- in the USA anyways.

Well deserved, really sharp bike!
---
K5 Liter Bike-
essentially totalled 5/7/17- RIP

BOTM- December 2016
---
Last edited by Todd_Sails; 02-10-2017 at

03:57 PM

.
Novice
Join Date: Mar 2017
Posts: 56
Congrats
---
Space is limited so ride on the edge, just make sure you're geared up and ready for it. It is called the edge for a good reason!
**GSXR1000K7 - Mod List: ....still has stock frame
**
Yes officer, I did see the speed limit sign, I just didn't see you!
Squid
Join Date: Jul 2016
Location: Pennsylvania
Posts: 24
Posting Rules

You may not post new threads

You may post replies

You may not post attachments

You may not edit your posts

---

HTML code is Off

---