Stolen Bike Notification
---
This post is for you to post your stolen bike information/ picture.
List everything you can think of to help people help you locate your bike... if its found please go back and edit your orginal post... no chatting back and forth in here please (don't want it to get cluttered)


Thanks and good luck!
---
Girls will be girls and boys will be their toys - Sonny Le

Bad boys aint no good
Good boys aint no fun
Lord knows that I should
Run off with the right one
Mary J. Blige feat. Drake


Stolen Bike Orlando
---
Great...this isn't the cherry I wanted to pop on this board.
So i come home tonight from the movies to find my bike stolen. F'ckn jerk offs...so pissed I can't think clearly. Here are the lastest pics of my bike, so pissed because I just put these new decals on last month. If anyone has info please send me a message, as this is my main source of travel
So my buddies 07 zx6r got taken last night. I dont have any pics but the bike is black and has GP style exhaust(very unusual for a ninja).Bike has some light scratches on both sides and is lowered. It was taken from in front of his apartment in the orlando area
---
2006 GSXR 750
2002 Camaro Z28 2800lbs
---
Last edited by elitopus; 08-30-2008 at

08:39 AM

.
Squid
Join Date: Jun 2008
Location: Orange Park, FL
Posts: 1
Sorry to the both of you guys. I'm in JAX but I'll keep an eye out. I had mine stolen a couple of months ago but was one of the lucky ones and it was recovered last month, in driveable condition. GL to both.
---
Need I say more?
I saw that black/red exhaust selling on craigslist awhile back im pretty sure.
---
Stolen 04/01/09
---
wrong forum
---
2007 GSX-R600 Black (Sold)
---
Last edited by 6ixxerGixxer; 04-08-2009 at

06:31 AM

.
Squid
Join Date: Aug 2008
Posts: 8
Stolen bike in Brevard
---
My 2005 black gsxr 750 got jacked while I was out in orlando. Bike was taken from my apt in rockledge. Got back from orlando at 3am saturday morning, my bike, gone! There was 3 other bikes stolen from rockledge that night. My whole back was after market. shark skins, gpr stalb, full yosh system, full suspension, and on and on I could go with my baby.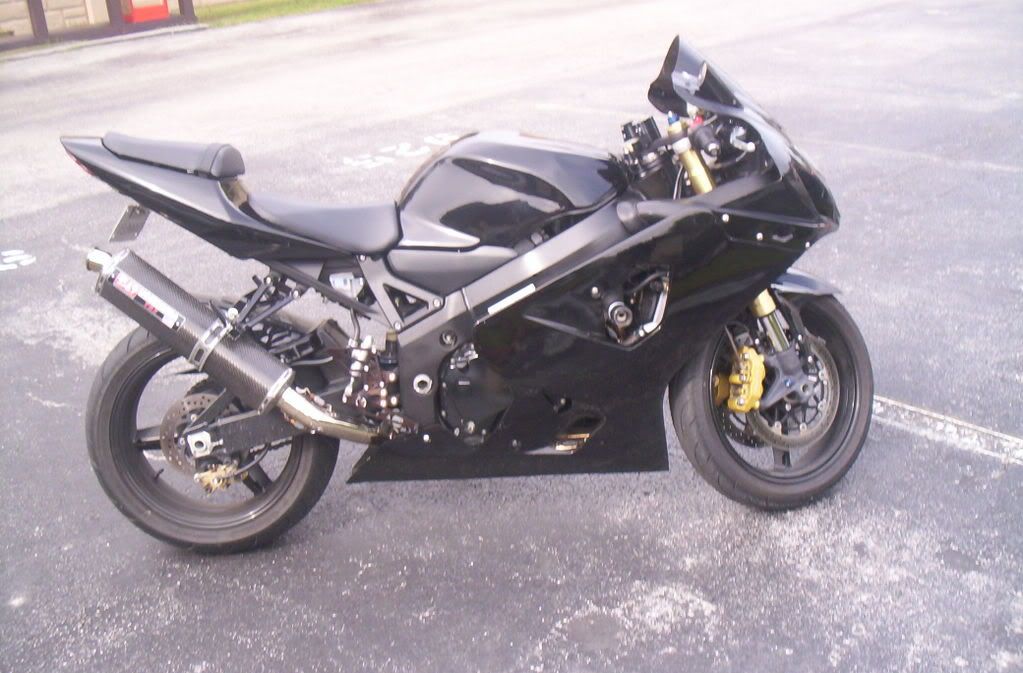 Squid
Join Date: Jul 2010
Posts: 4
Stolen in Sunrise
---
08 GSXR 600 stolen in Sunrise Florida. Bike is back on matte black. The bike has the passenger pegs removed and a fender eliminator above the back tire. Bike has scratches on the left side from being laid down. Roughly 1380 miles on it. VIN ends in 111305. please contact me at
adamwask@gmail.com
if you have and info. thanks
Squid
Join Date: Aug 2011
Location: Sofla
Posts: 11
Stolen from MDC North Campus...
---
My bike was stolen today at my school (MDC NORTH CAMPUS) today in the motorcycle parking lot..... a reward will if be given if found or given any whereabouts for my bike! PLEASE BE ON THE LOOKOUT! I've only had the bike for a month since I've purchased it....
It's a 2008 Suzuki Gsxr 600
PLEASE CONTACT ME ASAP!! @ 305 781 1788
Things to look out for:
Small dent on right side of gas tank.
Front wheel has minor bent on the outter rim.
Has a debadged Titanium Force full exhaust
UNDER 21 PLATE: 57AQV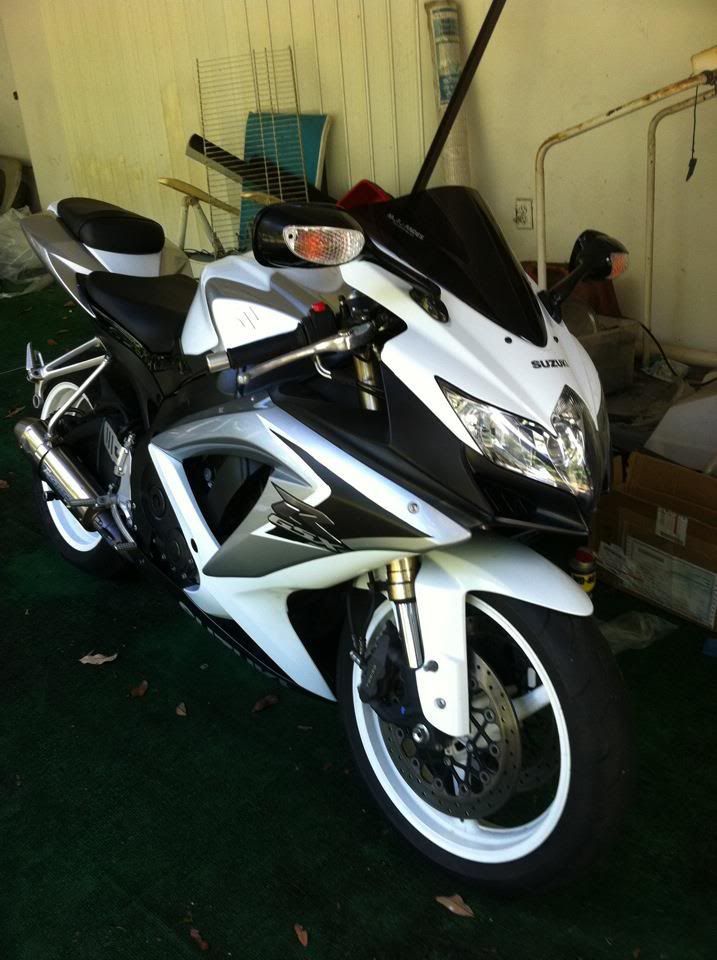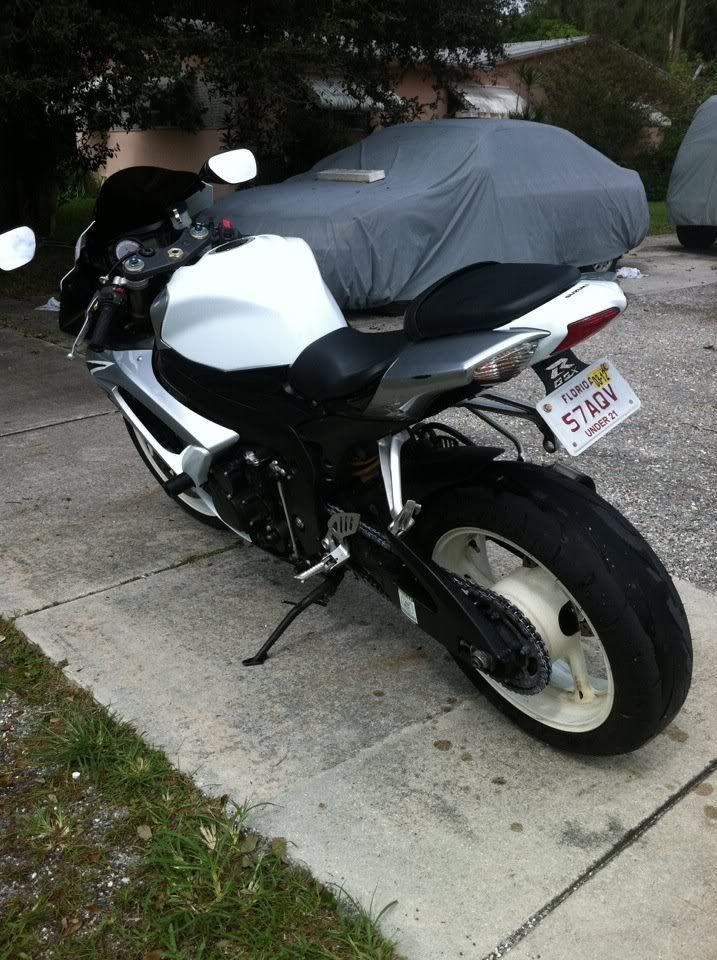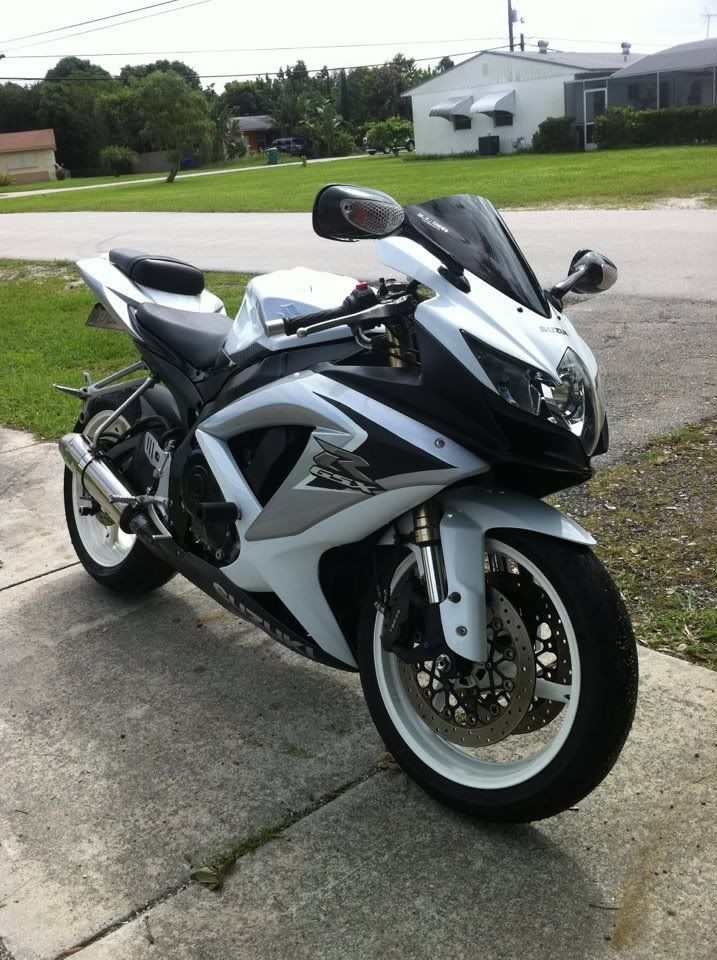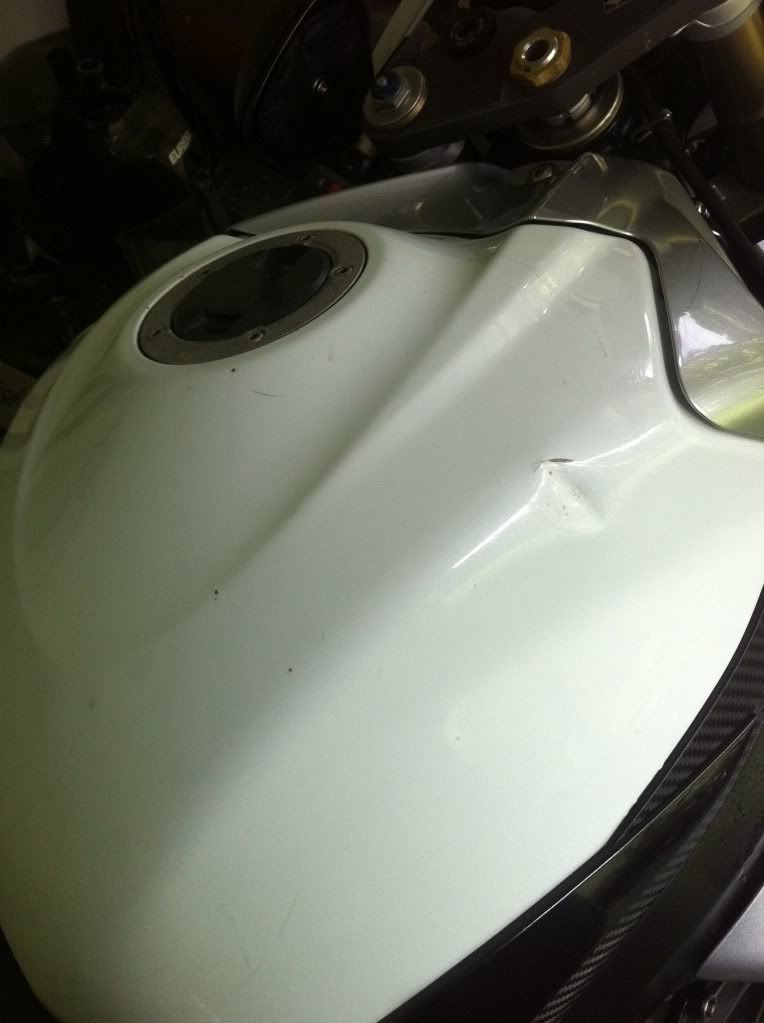 Squid
Join Date: Sep 2012
Posts: 2
Stolen '07 gsx-r 600 blk
---
Stolen from Deep Creek/Charlotte County Area. Incident occured 9/5/12 at approximately 8:15-8:50 HRS 2 feet from front door.
Bike Details:
- 2007 Suzuki GSX-R 600
- All Black with Black Windscreen and aftermarket side mirrors
- Stock exhaust
- Skull/Reaper black/gray Tank Pad
- Last 5 of VIN# 09458
- Images of bike posted, bike is CURRENTLY stock height, stock exhaust, with the black windscreen/handlegrips
BOLO is currently active with Charlotte County Sheriff's Office.
If bike is spotted or know of its current location please contact your local sheriff's office and/or myself at
StolenGSXR@yahoo.com
. I am currently offering a $150 reward if you are able to provide any TIPS that result in the apprehension of the motorcycle through proper verification/protocol.
Thank you
http://fortmyers.craigslist.org/chl/laf/3254933633.html
---
Hey Guy and Gals,
I know I am new here, and this particular thread im not happy about posting in, but its happened. My K8 was stolen this morning.
PLEASE HELP ME FIND IT. IM GOING BONKERS WITHOUT IT.
2008 Suzuki GSX-R750 Orange/Black
Black Zero Gravity Windscreen (With blue Gators logo on it)
6000K HIDs Low beam and High beam
Right side fairing has some scratches from being knocked over in a buddies garage.
It was stolen from Spring Hill, FL 34606 between the hours of 11pm 1/25/13 and 9AM 1/26/13.
$1000.00 Reward
Any information needs to be directed to Hernando County Sheriff's Department @ 352-754-6830 or to me @
gatorsram@gmail.com
.
PLEASE HELP ME. Thank you.
Kevin
https://sphotos-b.xx.fbcdn.net/hphot...59803273_n.jpg
---
"Mia"
~Custom Paint (Gators Theme)
~Full Two Brothers Racing System
~Power Commander 5