Rider
Join Date: Sep 2016
Location: Denver, CO
Posts: 105
taillights from ebay - buyer beware
---
A previous owner of my K6 750 laid down badly on the left side. The left rear blinker housing was cracked, and the outer lens a bit melted. I opted for replacement via ebay and a DIY install. I had everything taken apart, and then things fell apart (not literally).
The left replacement worked just fine. The right one had no response. I took it all inside and worked on it for over 90 minutes, back and forth to the garage and back to the table. Eventually, I had to cut the harness off the old light and use it for the new one. Yup, the harness was bad. It was really annoying, because I completely disassembled the whole thing to its components, and everything worked BUT the harness. I was also a bit irritated that the old lenses fit the tail plastics perfectly, but the new ones have up to a 5mm gap in some places.
Then, when I had it all installed and back together, I tested the brakes. Yes, I should have tested that first, but it lit up so I didn't think about it. Well, the makers of the center tail lens kind of f***ed up, they switched the brake and dim "always on" wiring. It was always set to SUPER BRIGHT RED, with a barely noticeable increase in illumination when the brakes were applied. Realizing what had been done at the factory, I cut the two and butt spliced them back in reversed order. PRESTO, no problem.

Some consolation, the new lights look great. Sadly, the turn signals are VERY directional, so they provide little illumination to the sides. They're super bright within about 20 degrees either side in the rear, then fall off to about 5% of that level of illumination. I may eventually add an aftermarket side marker light to make up for this.
I left negative feedback for both sellers, with the exact reasons for it being negative - and praising them for their speedy shipping and excellent communication. The brake light vendor tried to buy my positive feedback, which I declined. It's really sad how dangerous that error could be for any buyer, and that they want to erase my comment.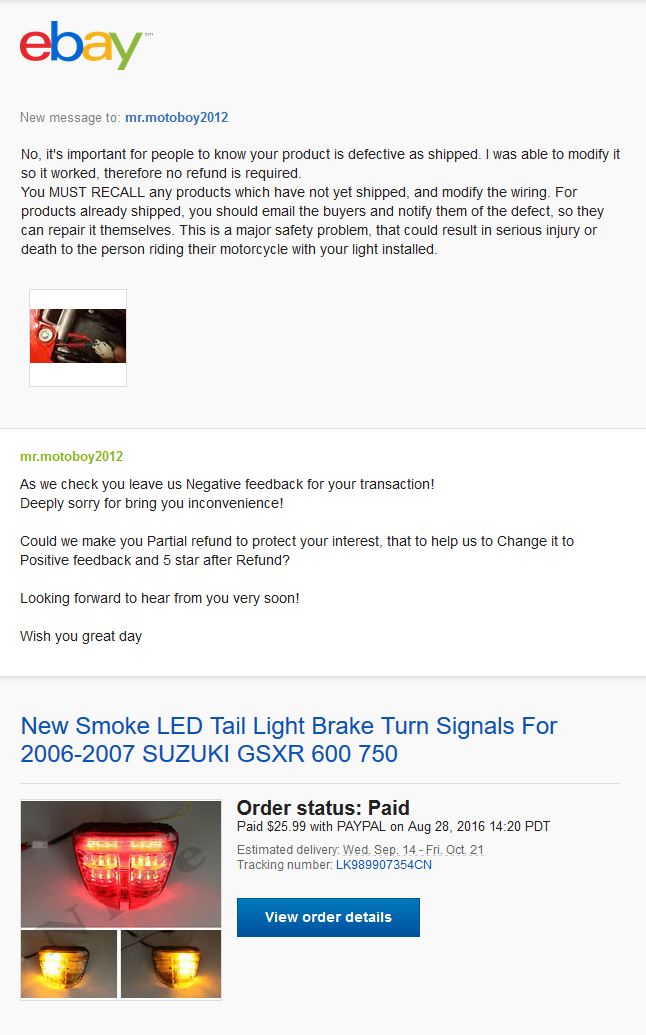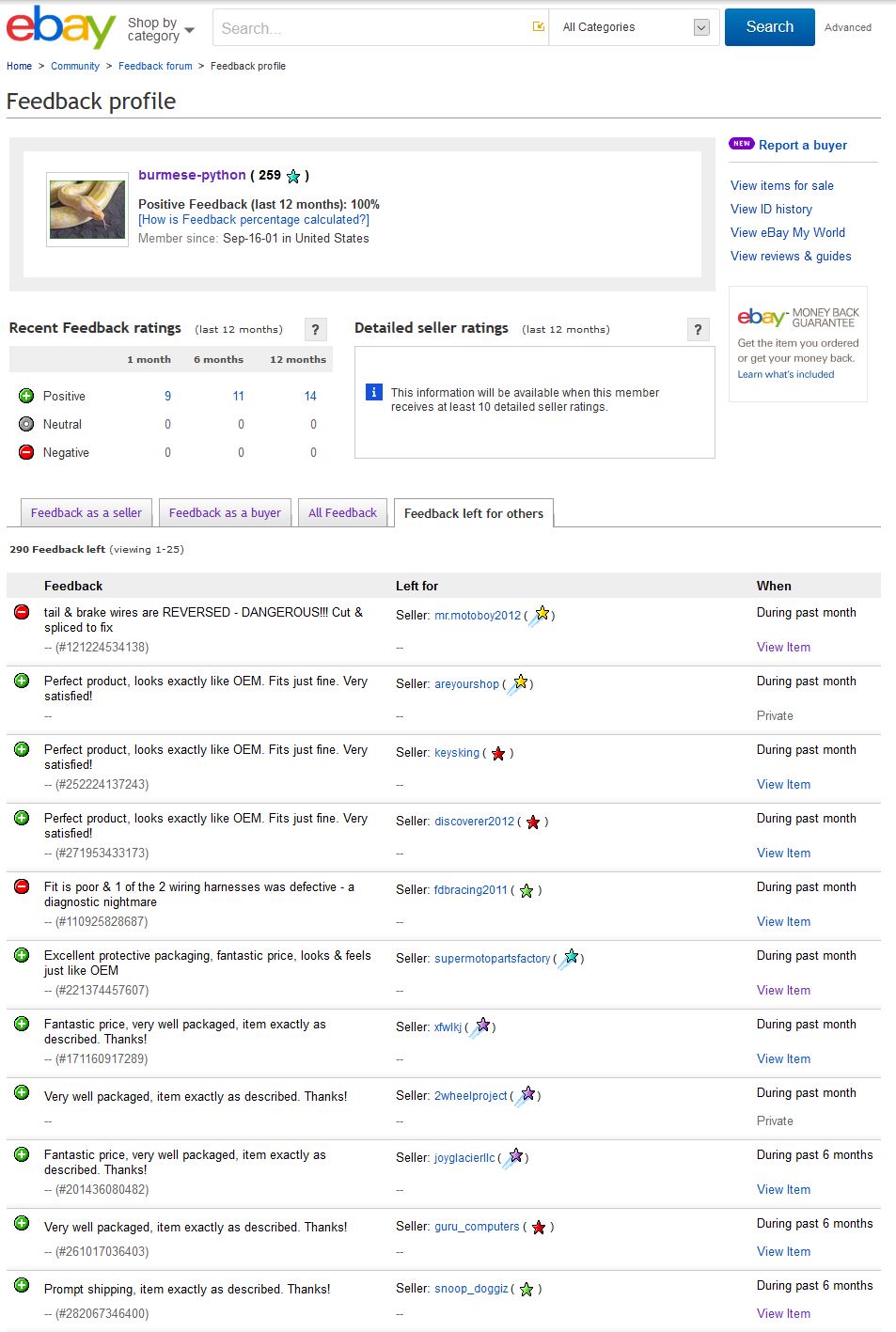 ---
Last edited by Lagarto; 09-17-2016 at

03:05 PM

. Reason: grammar error in first sentence