I've seen a bunch of threads recently about bikes not starting consistently, the headlight going in/out, etc. Most of the threads mention a combination or variation of the two problems, and the fix is to replace the right handlebar switch pod. You can recondition the starter switch for free.
Around 2004, Suzuki changed the design of the starter button. Instead of a single contact switch, its now a slider contact switch which disengages the headlight while starting, and reconnects it when the starter button is out. These new style switches are prone to corrosion build up, and therefore faulty operation.
I recently converted my 2001 front end to a 2006 front suspension, and included in that was some electrical work to switch to the newer style electrical controls on the clip ons. When doing the right pod, I noticed the headlight and starter wires were giving me weird numbers, and not working all the time, so I took it apart.
Once you get the pod off the bike, it'll look like so: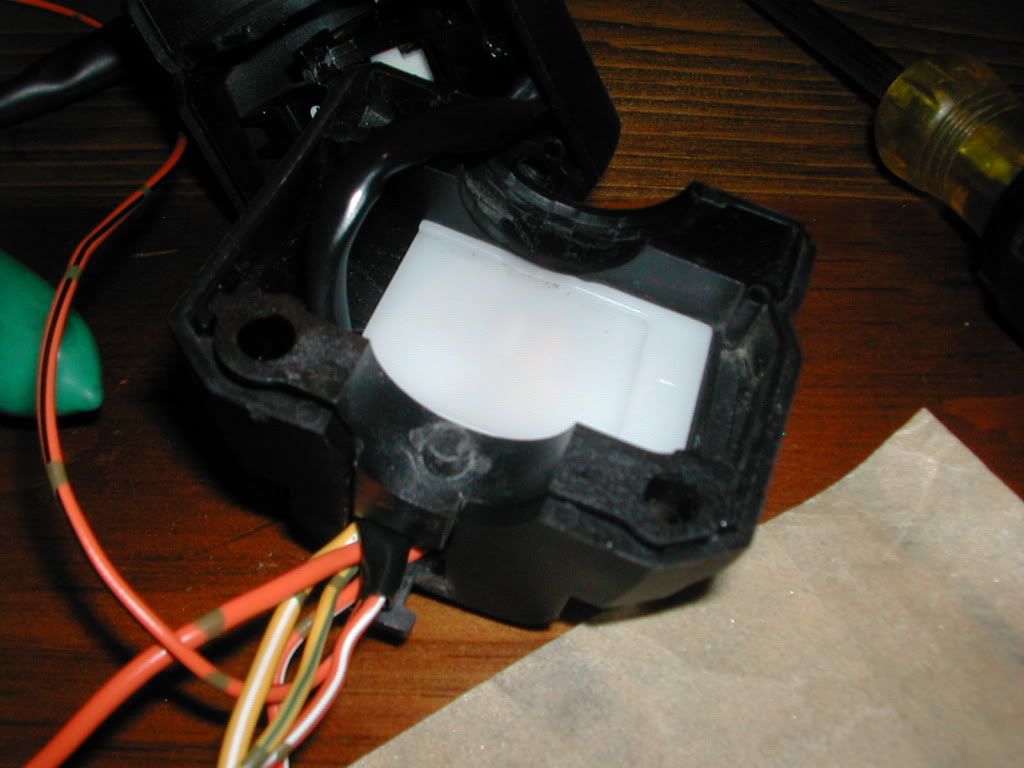 Pull the little black spacer / alignment piece out, and
Unscrew the plastic cover on top of the starter switch
Now you can unscrew the starter button and pull it out.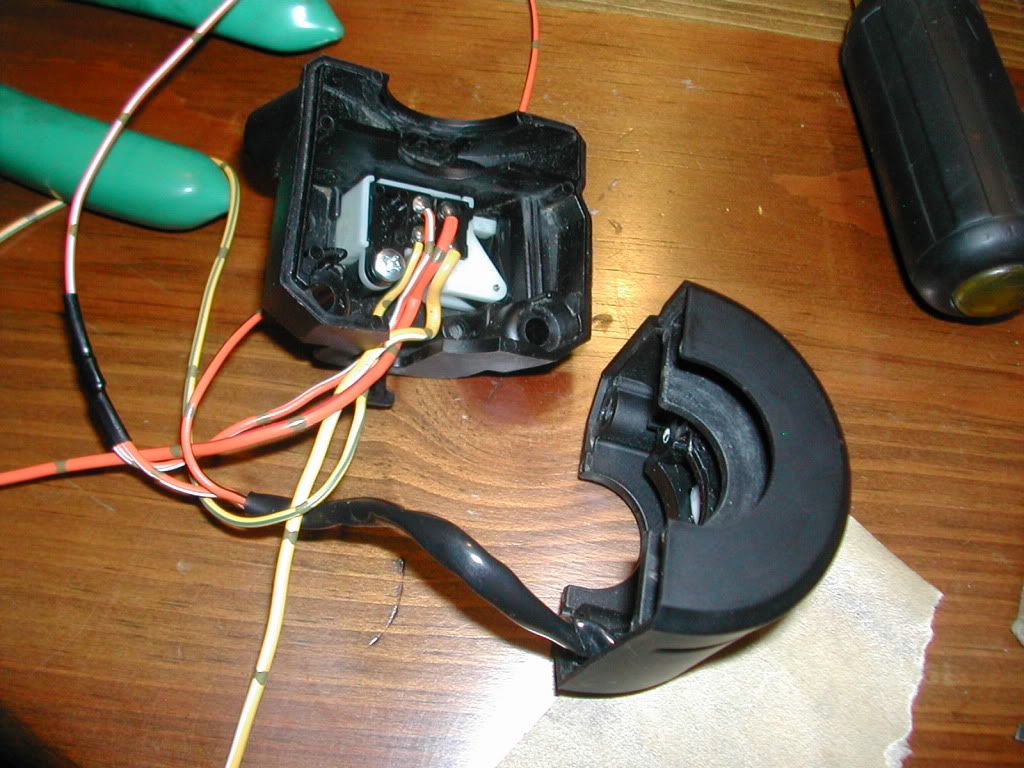 Starter switch is out
Now pop the two halves apart with a small screwdriver.
Here are the contacts that need to be cleaned. Sorry for the crappy picture, but if you look closely you can see 4 black lines, one on each contact. This is the corrosion build up. Lightly sand the contacts with a high grit sand paper.
All clean and shiny. Now apply a very thin layer of dielectric grease to the contacts. Ready to clean the other half.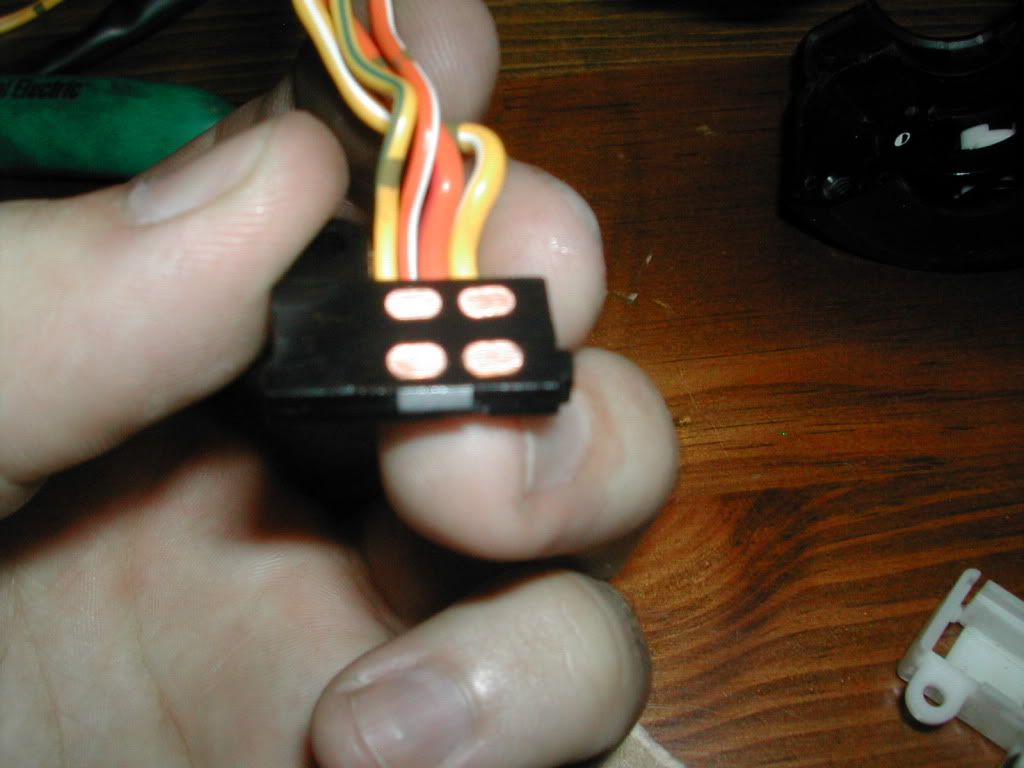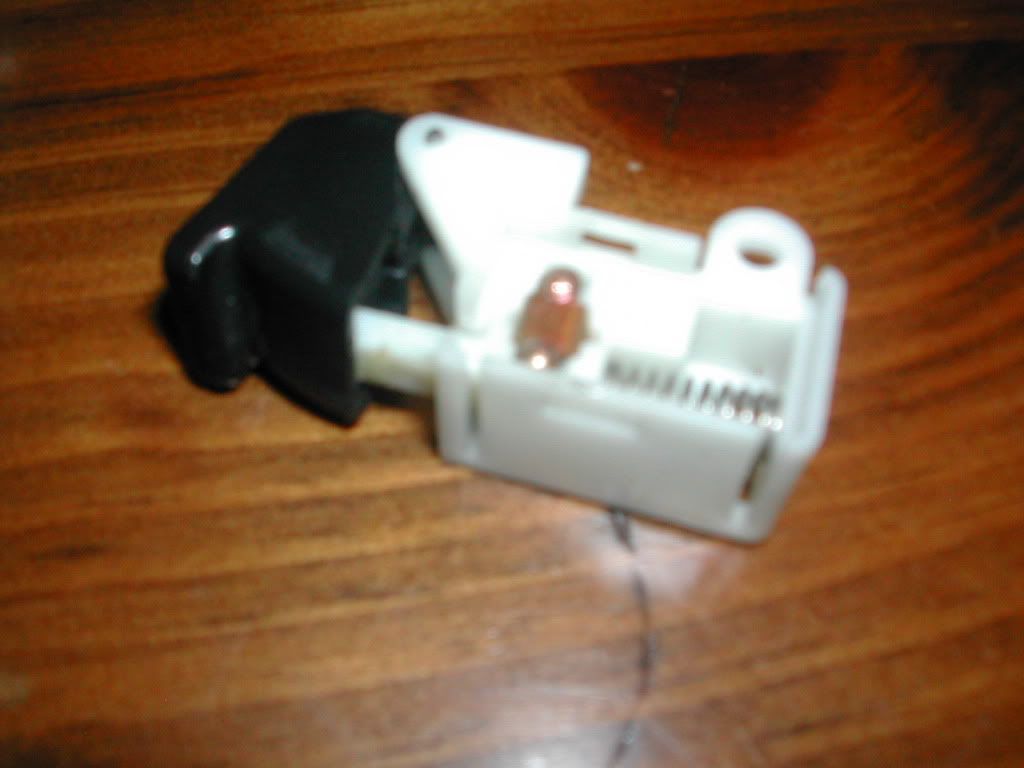 Carefully pop the spring and contact portion out of the starter button, and run the contacts across the sand paper. Try to vary the angle slightly to cover more of the round contacts.
Reassemble. As soon as I got the pod back together, the starter button was reading perfect continuity and controlling the starter and headlight beautifully.