Discussion Starter
•
#1
•
Now selling Custom seat covers and Gel seat upgrades
The gel portion Requires sending me your factory seats.
I take the factory seat, install a gel insert then layer memory foam on top of the gel for maximum comfort, also help the gel not build up as much heat.
Pricing
Custom seat covers
Front cover only-------------------------------$90
Front & Rear covers ---------------------------$125
Custom cover for front with gel-----------------$165
Front & Rear covers W/ Gel in front-------------$200
Both covers with gel in front & rear-------------$245
to order let me know what colors/materials you would like on which panels of the seat as well as a stitch color.
Vinyl avaliable in pretty much any color
carbon fiber abaliable in; Black, white, Pearl, purple, yellow, blue, red, orange, copper, silver, & charcoal
suede and exotic animal print also avaliable.
paypal is
[email protected]
When ordering please leave a note with what colors/materials you would like.
turn around time when adding gel to your seat would be 1-2weeks.
I have been selling these for 600RRs for awhile now. I am now looking to expand into the suzuki world, here are a few of my previous designs
here are two designs I have for the cbr's, I can make similar covers for the gsxr as well.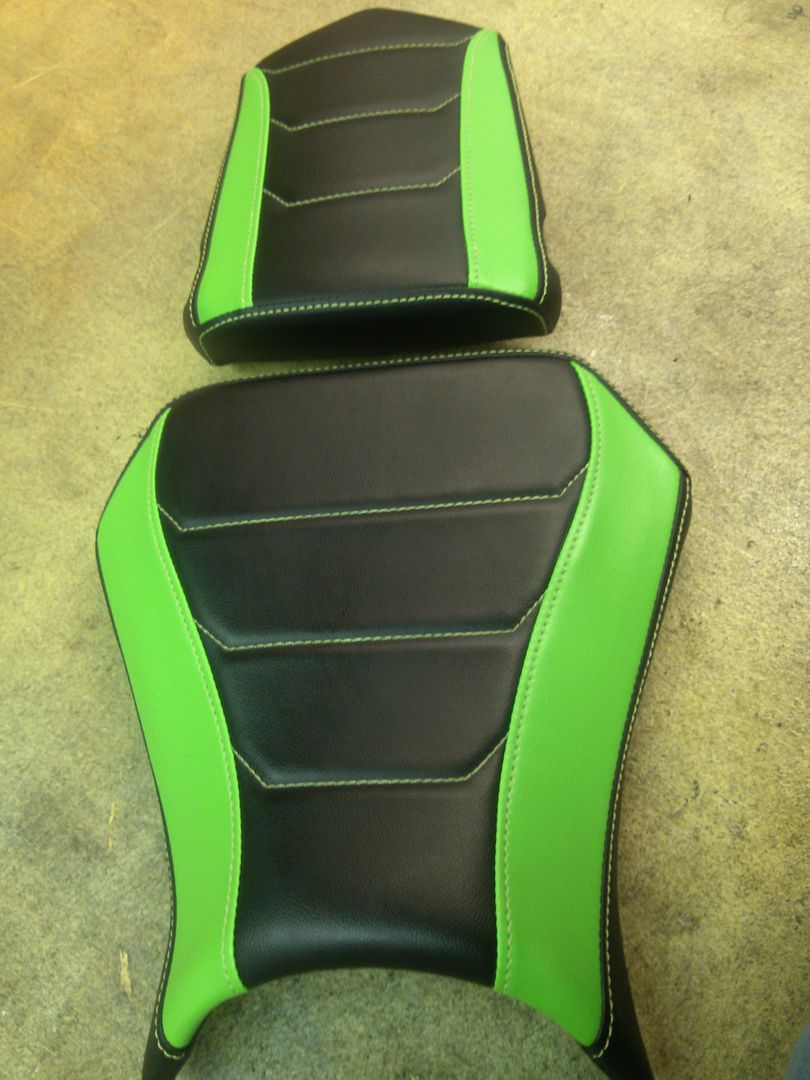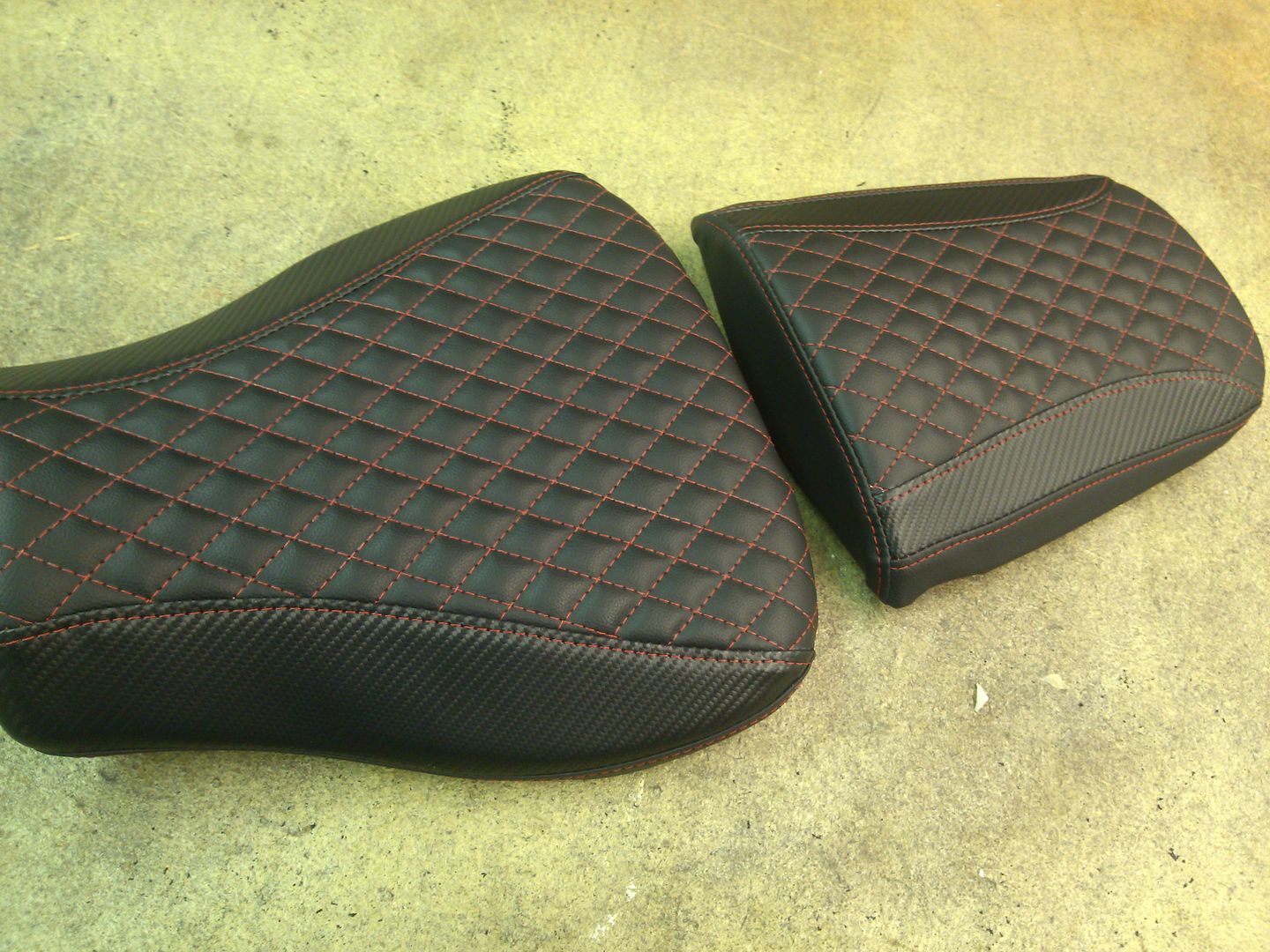 Feel free to ask questions and place orders now
Thanks!