After having my fairings about a week or so now, I figured its time for a good review.
1.
Actual Order and Transaction: 9/10
I found the sponsor on these forums and decided to check out their website. When I got on there, they had a few broken links and nothing shown for the 06-07 gsxr 600. I decided to check out their Ebay auction, where there were plenty of different paint schemes. I added them on MSN and the order was placed. He was always online and the ordering process went very easy.
2.
Shipping: 10/10
It took approximately 2.5 weeks from the time I ordered and when it got to my door. I pushed him for faster shipping because I had already sold all my fairings and was not able to ride. I heard of others taking around a month to get them, but I was lucky enough to get mine in under 3 weeks!
3.
Packaging: 8/10
Packaging was done very well EXCEPT for one piece. My left air duct was cracked in half. I contacted
[email protected]
about this and he offered to send me another piece without hassle. I was surprised to find that I had a free windshield and Progrip tank pad also! I did not request these when I ordered, so that was very nice!
4.
Paint: 9/10
The paint job looked very nice. All stickers and graphics were clearcoated over. I could not find any runs or dirt in the paint. The only thing I did notice was a few of the lines/curves werent as smooth as I had wanted. I am pretty anal about these types of things and I'm sure it wont bother others.
5.
Fitment: 9/10
It took 2 of us about 1.5 hours from beginning to end to install. I reused the heatshields off of my old oem plastics and they fit right up. The tabs look and fit just like OEM. I ran into a bit of fitment issues with the tail section. The holes had to be opened up a tad for the fasteners to fit. This was because the paint had gotten into the holes and needed to be wallowed(sp?) a bit for them to fit. I reused my stock black undertail because I did not like the colored undertail that came with it, which lined up without issues. The side fairings fit a little tight, but well. The front and tank fairings installed without issue. The pictures show some minor gaps in the front, but i think this is because my headlight is missing tabs =(.
6
Conclusion:
As you have probably concluded, I am VERY happy with my new plastics. Ive had nothing but compliments on the fitment and price I paid ($589shipped). I highly recommend them for anyone looking for new plastics. Ask for Ken. The pictures are below and I will be happy to answer any questions! Enjoy!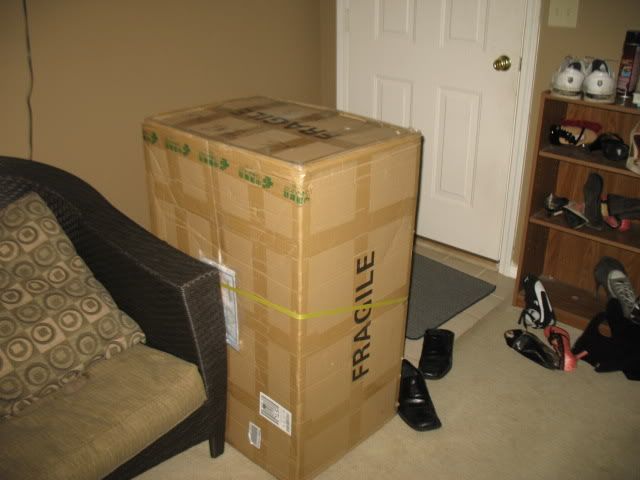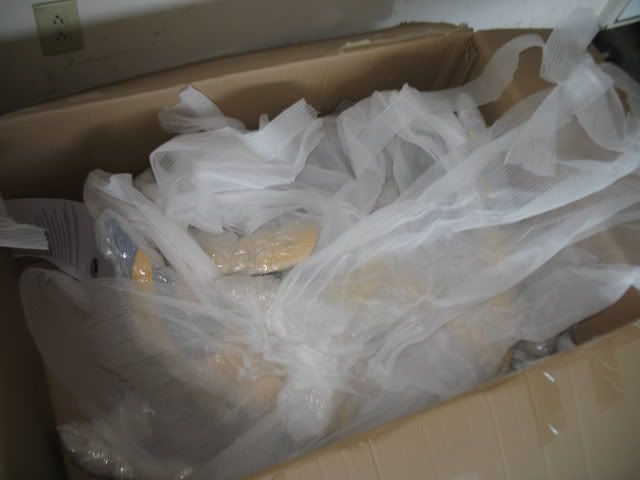 the broken left air duct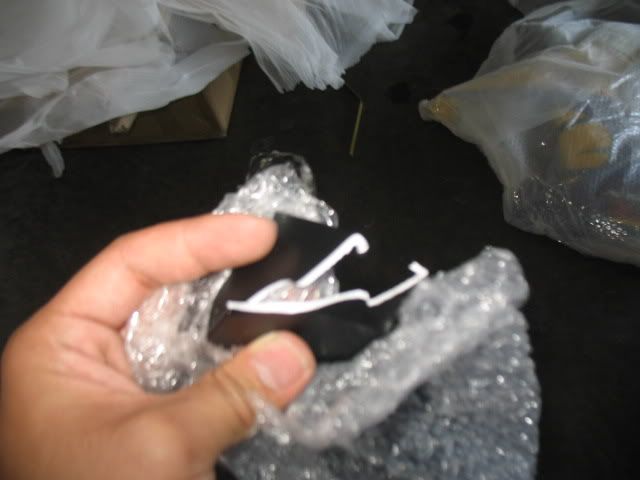 my turd =P