·
Illis quos amo deserviam
I take no credit for this tutorial but I noticed a lot of people asking from the search so I did some research and found this tutorial for the R6 and another for the R1 So I decided to make a super thread of Both.
This info is from
KGIXXER7 from gixxernation.com
The R6 throttle will give you a 1/6th throttle...what I used ...part # 2C0-26240-00-00
-you will have to modify (dremel) your throttle housing to fit the larger cam of the R6 throttle tube. Not alot, but you will have to test it a few times to make sure there is no binding
The R1 throttle will give you a 1/5th throttle...part # 4YR-26240-02-00
-no modding(dremel) will need to be done to your throttle housing with this throttle due to the cam not being as large(but still larger than the stock GSXR) just take old tube off, replace new one and go.
Info and Credit For This Part Of Tutorial goes to
Jayonhavok from gixxernation.com
Original Link
http://www.gixxernation.com/forums/archive/index.php/t-7198.html
Enjoy everyone​
This is one of the easiest and cheapest mods you can for your GSXR. I spent around $13 for the throttle tube from FunBikeCenter here in San Diego...
Thanks to Rob and Jami for the info!:thumbup
What you will need:
-Philips Screwdriver
-2004 R1 Throttle Tube Part# 4YR-26240-02-00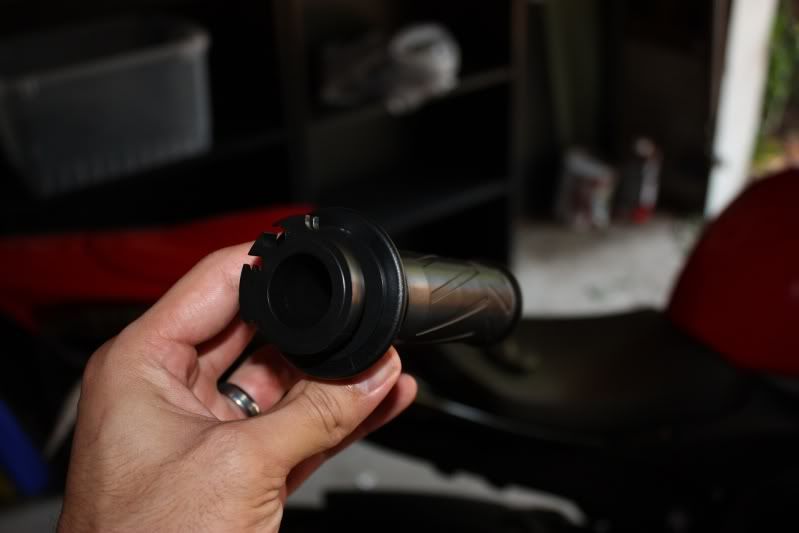 1: Adjust locknut towards the throttle to allow for slack...
2: Remove screw 1 of 3...
3: Remove screw 2 of 3...
4: Remove screw 3 of 3...now you can open the kill switch housing.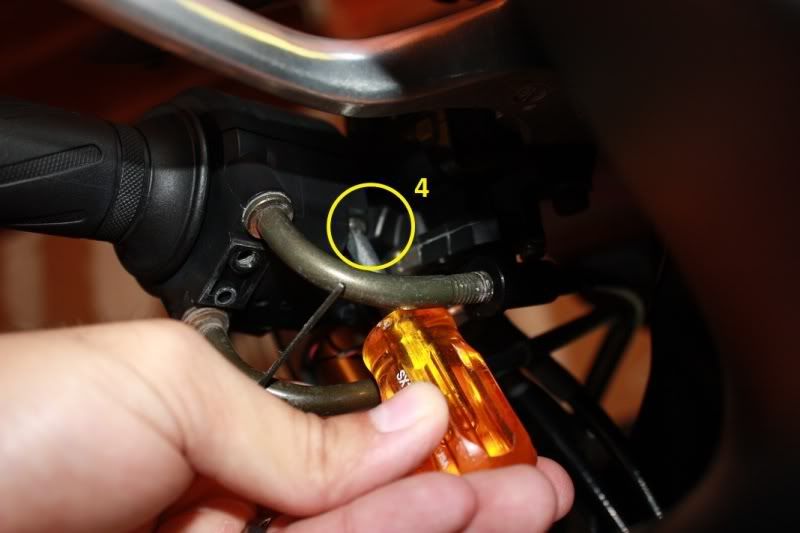 5: Remove Bar End...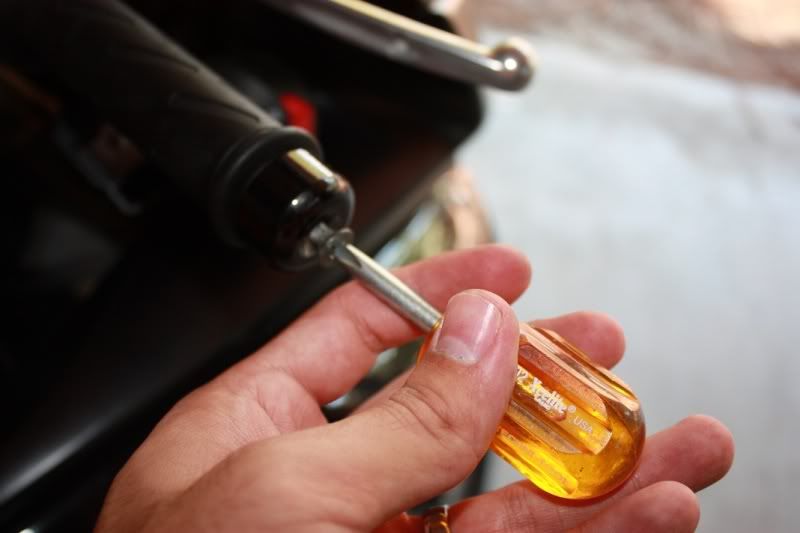 6: Use slack to remove throttle cables from OEM throttle tube, and slide the OEM throttle tube off.
7: Install R1 throttle tube into the kill switch housing and insert cables into their respective slots...
8: Reassemble kill switch housing with steps 2-4, but in reverse, and re-insert the bar end. Then readjust throttle cable locknut from step 1.
When you're all done, it should look something like this...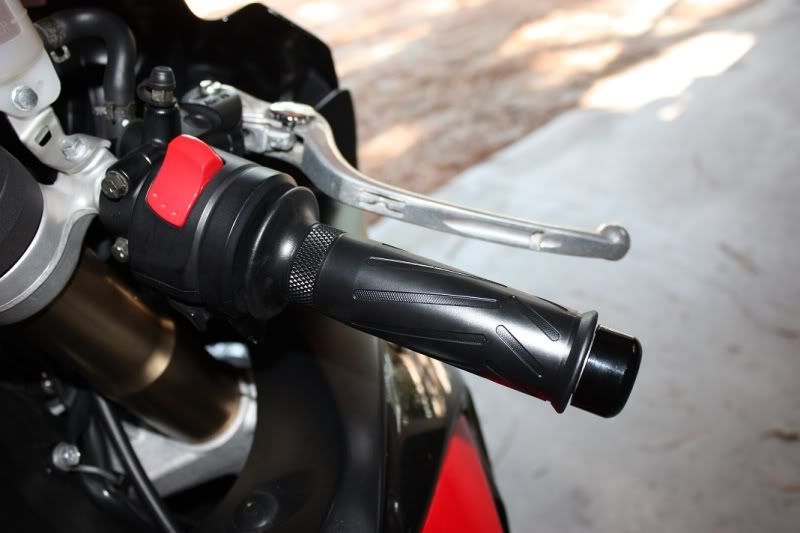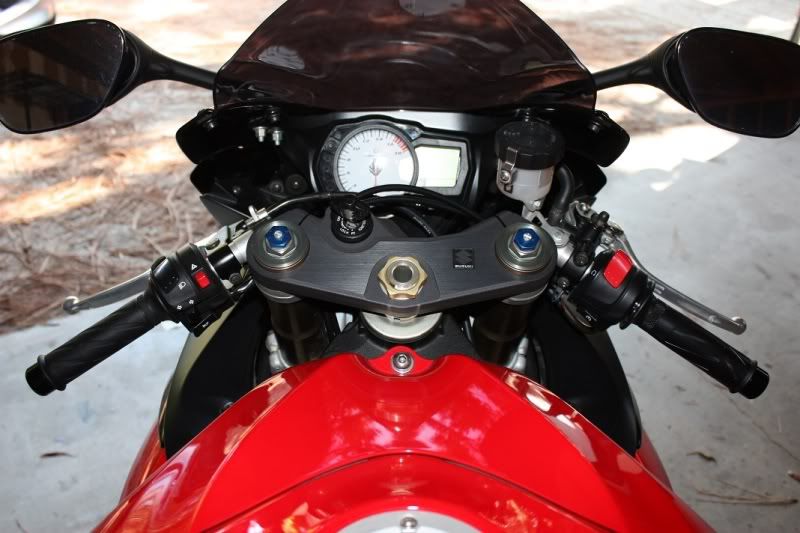 Enjoy! :cheers :lol