RaceTech digital volt gauge install on a K6 GSXR 600
Here's a quick write up on how I installed a RaceTech digital volt gauge on my 2006 GSXR 600.
This is not a review because I just installed it and haven't had a chance to test it on a full day ride. Plus there's already a review on one in the product review section. It's just a quick thread on how and where I installed it.
Install wasn't to bad, just trying to find where to mount it and how also on how to run the wires. Not going to go in detail on how I ran the wires. You'll have to figure that out :Laughing:.I used a piece of bracket I had laying around, not quite sure what it's called :Laughing: I just spray painted it black to blend in with the rest of the bike.
I mounted it to one of the screws that hold the front fairing and stay together. There's plenty of clearance when you have the handle bars (clip ons) turned all the way.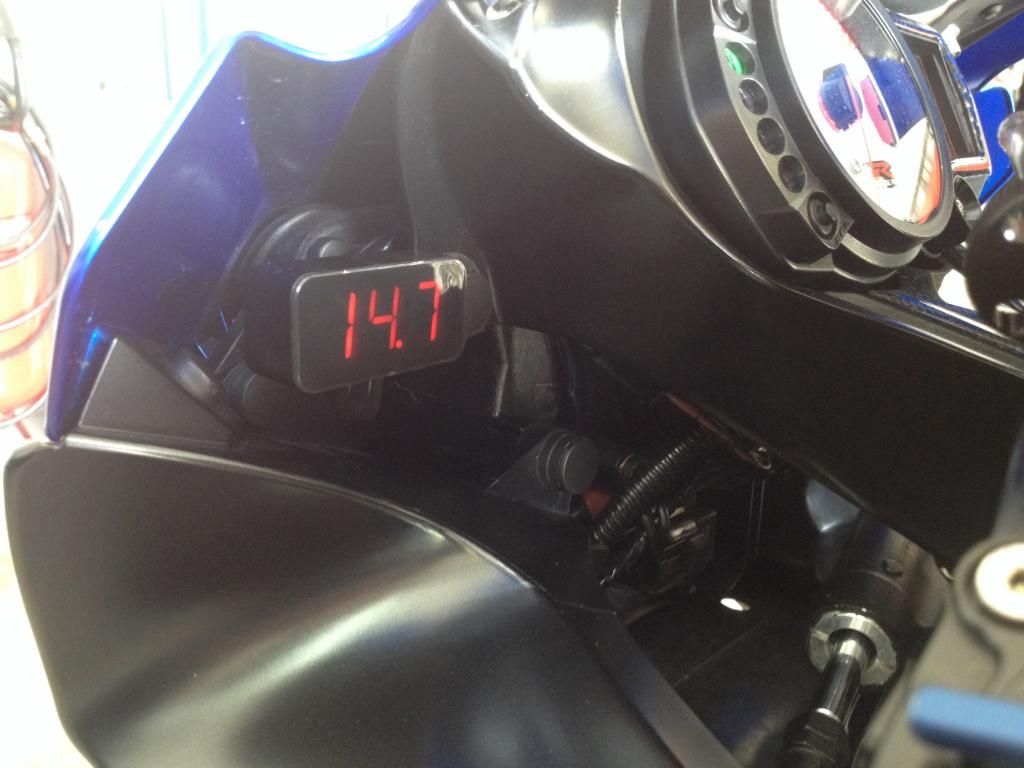 As for the remote wire that powers it up when I crank the bike. I taped into the old servo power wire. You can see it in the bottom right side of the tail. I just used a zip tie to make sure the connector didn't come loose.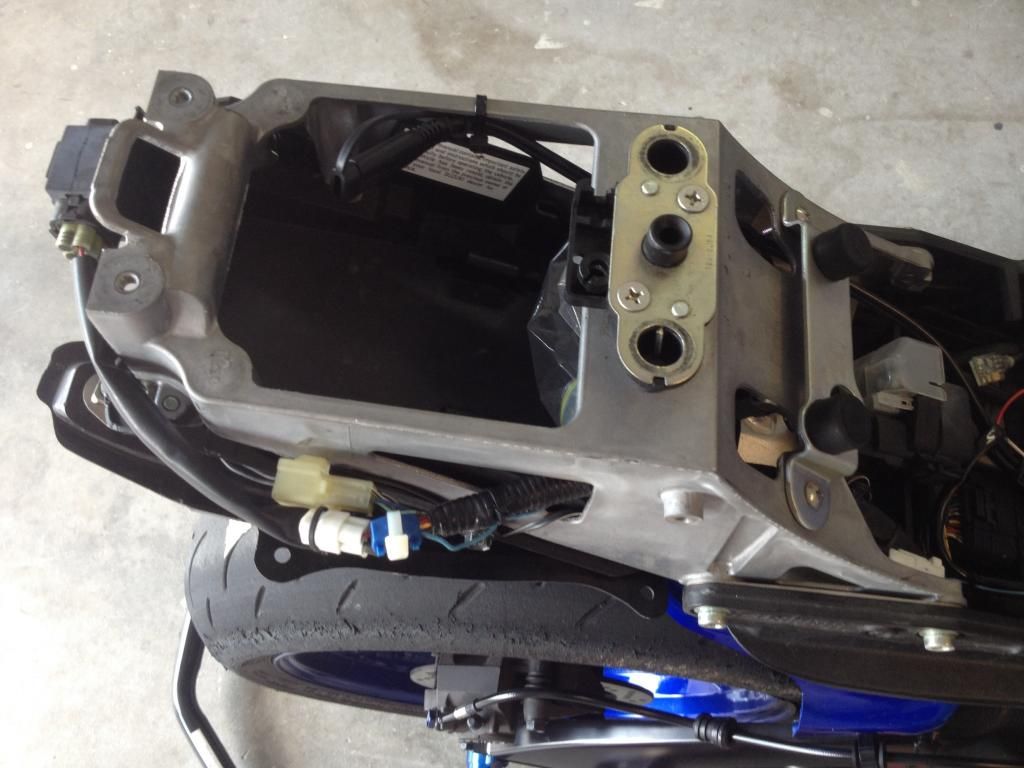 Here's a pic of the wires going to the battery. I also have a quick connect hooked up for my battery tender jr.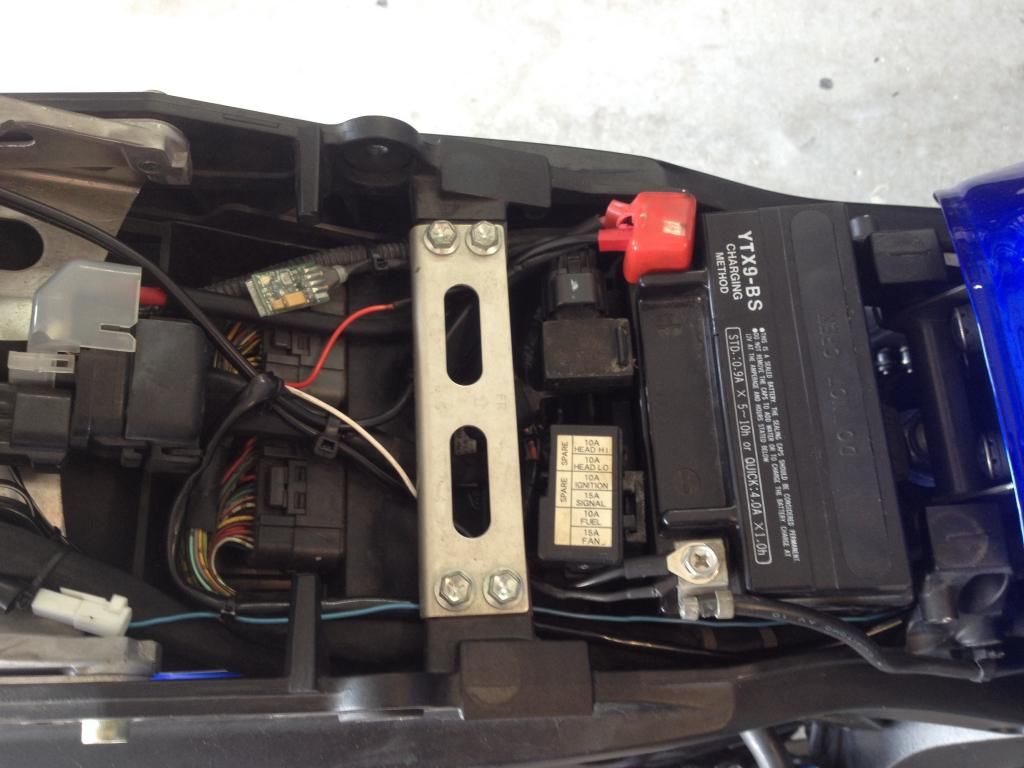 So far very happy with the readings it's putting out. 100% accurate with my voltmeter. If you have any questions just ask. Here's and end result pic.
My only complaint on the product was there wasn't enough wire. It really needed double the wire that came with it. I bought some more wire and used a solder iron to connect the wires together along with some shrink tube to make it water tight.