At first I had the same problem getting my bike out of my wheel chock. Found that if I lay down a short piece or 2x4 to give my left foot something to push against, it's easy as pie.
Thanks Hyde, I'll try that one too!
I see one thing missing from your track bike. Forum decals. Nowt like advertising.
I do have several TDJU decals though! Even on the primer, I'm going to put one or two on there! LOL
If you don't know what TDJU is, check out the FaceBook group TrackDay JunkiesUnleashed!
Most all the are SSoooo funny, sarcasm, etc. It's awesome!
I moved my trailer out fromn under the big Maple tree- had leaves/flower blossums all over it. I put in the sun and hosed it off real good.
I love this new trailer, and had to take a picture:
I got a new generator too- 3 x the watts, bigger gas tank, etc. NOwe I can run soe more stuff if needed. I figure when it's on, I'll charge my phone and laptop too.
I thought about bringing a TV too, gut naw.
I am bringing the the propane burner from my turkey fryer so I can cook/heat up some things.
Here's the one I got...
CARB Compliant, Model# 7678
Item# 75011
4.9 out of 5 stars. Read reviews for average rating value is 4.9 of 5. Read 39 Reviews Same page link.
4.9
(39)
Write a Review
Ask a Question
This is a carousel with one large zoomable image and a track of thumbnails on the left. Select any of the thumbnail buttons to change the zoomable image on the right. If a thumbnail is a video or 360 degree image thumbnail, or the last thumbnail in the list, the button will open the product media modal.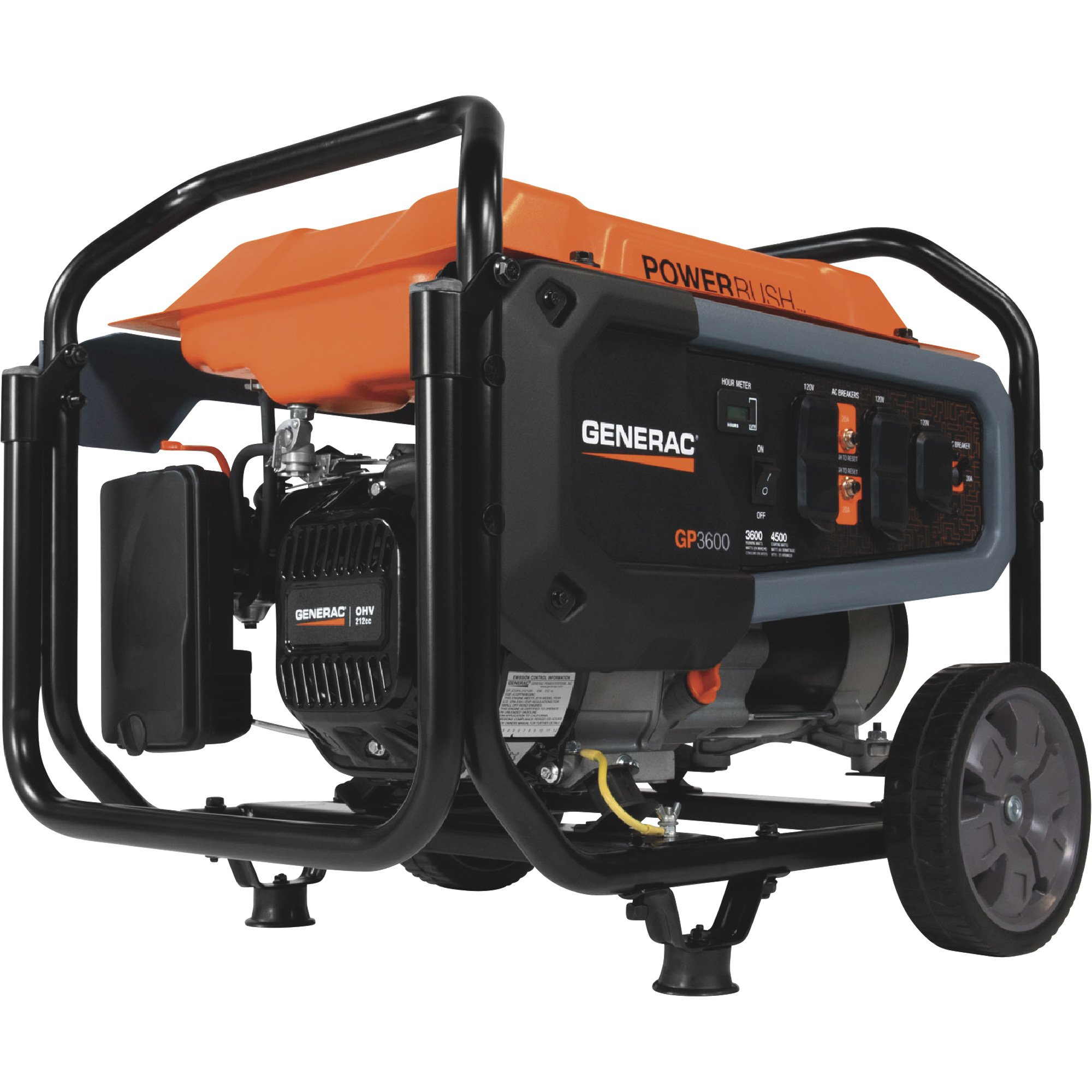 Click or Tap image to Zoom
How can we improve these images?
$589.00
Quantity
Qty: 1Qty: 2Qty: 3Qty: 4Qty: 5Qty: 6Qty: 7Qty: 8Qty: 910+
Add to Cart
Save to List
Shipping:
Free shipping (lower 48 states) - Factory shipped
See Shipping Options
Store Pickup:
Not available - online only
Generac 212cc OHV engine with splash lubrication provides a long engine life
PowerRush™ advanced technology delivers over 30% more starting capacity
Hardened steel tube cradle for added durability and strength
3.7-gal. tank with fuel gauge
Heavy-duty, never-flat wheels for reliable portability