Here are the Stats:
Swing arm currently installed was pulled off of a:
2002 GSXR 750
With a 180/55/ZR17
I installed it onto my bike
2003 GSXR 600
With a 200/55/ZR17
So what's the gap from? Am I missing something? Or is this a wide swing arm kit? Here's the pics:
Old Swing Arm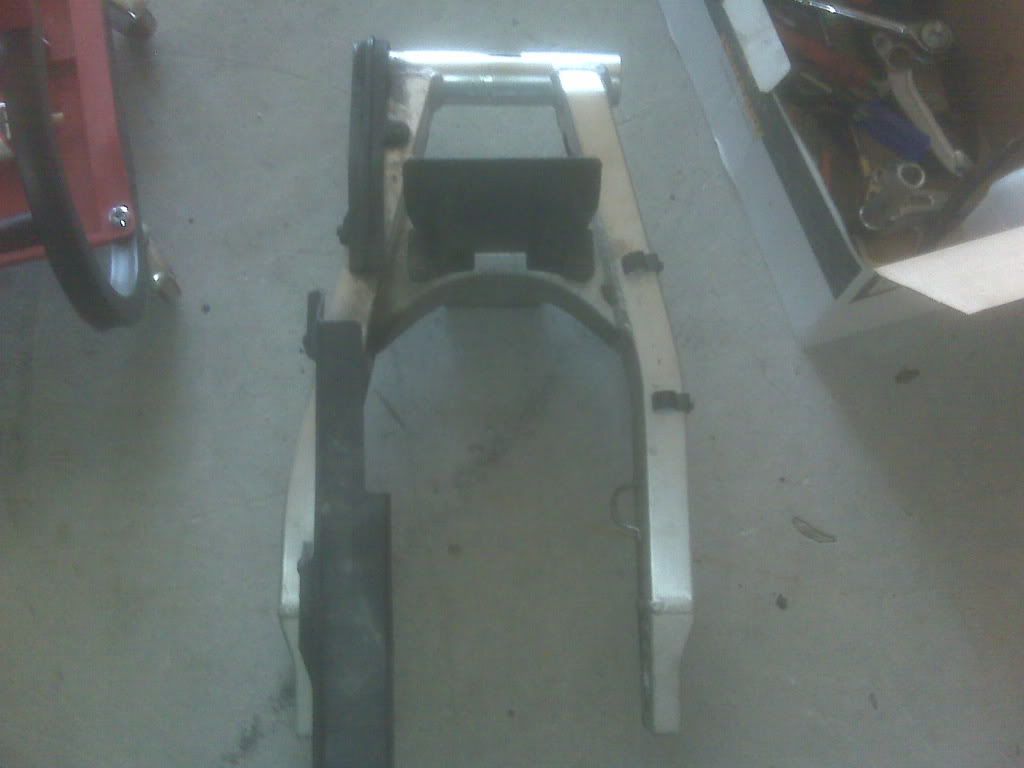 Fuzzy but heres the new swing off that 750 with my rim and tire
Heres a close up of the right side and how I installed it:
And 2 of the left side displaying the gap....