Discussion Starter
•
#1
•
It seems there's a bunch of people that say clean the pump filter, but I couldn't find a write-up so I made one today...
I've been having fuel issues lately, went through all kinds of electrical tests and injector cleanings, then I found the filter was COVERED in gunk and tank poo.
1: Remove tank and then pull the fuel pump. It might be stuck to the tank a bit but it will pop out, slide it straight out.
2. Remove the three nuts holding the wires to the base, then remove the screw from each side of the fuel pump. You can see on of them in the pic.
3. Hold the top of the pump and separate it from the base, there is a rubber o-ring inside that makes it a little tough to come off. Look at the nasty shit on the bottom of the filter! It doesn't even look like a filter!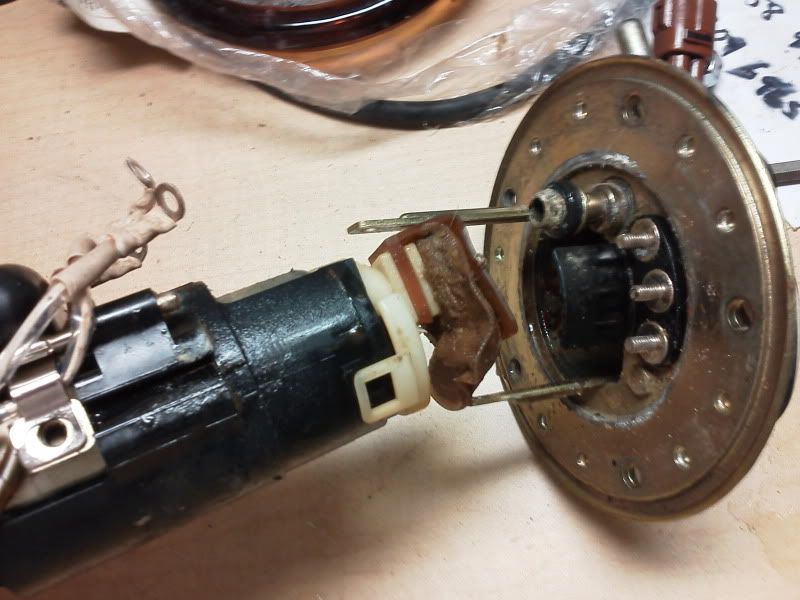 4. Dirty as hell screen!
5. Remove the plastic pieces holding the screen in along with the rubber piece.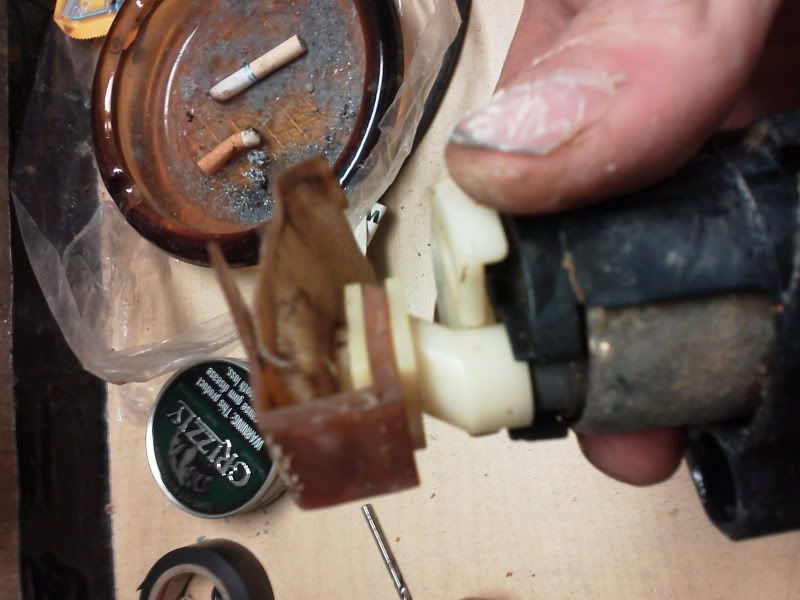 6. Using a flat head screwdriver, work the filter off the plastic piece. When you put it back in, make sure it is seated all the way.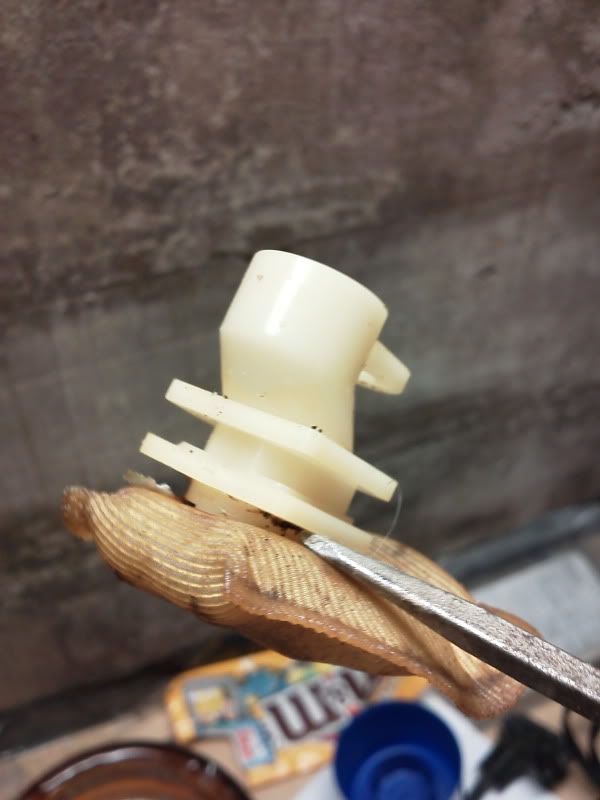 7. Spray the crap out of the screen with cleaner, stick the straw inside the filter and spray out. Nice and clean again!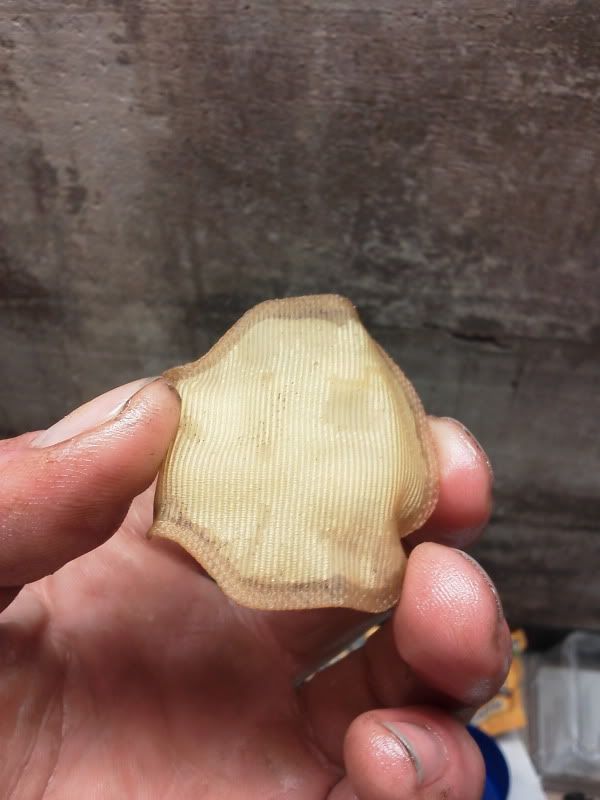 8. Clean the base too.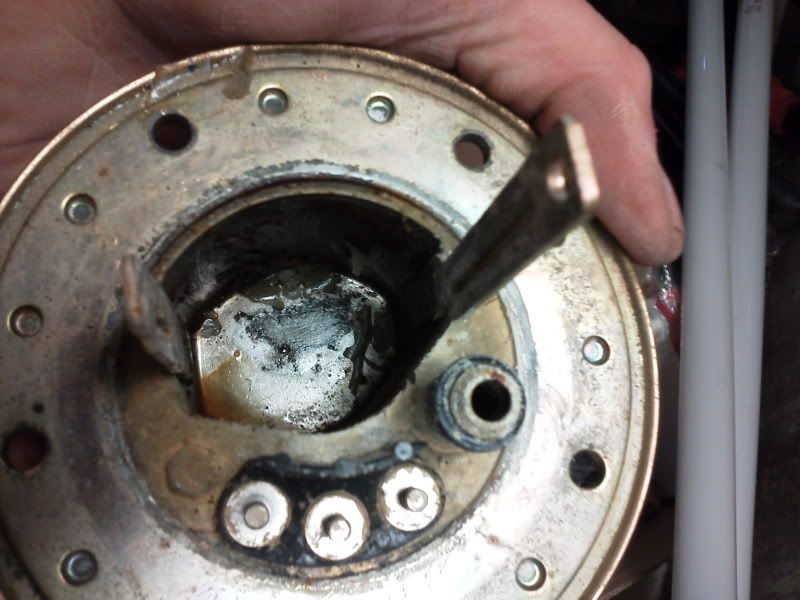 9. While you're at it, you should clean the tank with kreem A & B or an equivalent product. The tank probably has some nasty stuff in there if the pump filter was dirty.
10. Put it back together and go ride!